This is an archived article and the information in the article may be outdated. Please look at the time stamp on the story to see when it was last updated.
CHICKASHA, Okla. – Two men are behind bars after threatening children with a BB gun.
Although it may not sound intimidating, just the action of pointing a gun at someone can land you with felony charges.
Authorities said Joseph Martinez and Michael Akins drove by a group of kids and ended up getting into an argument with them.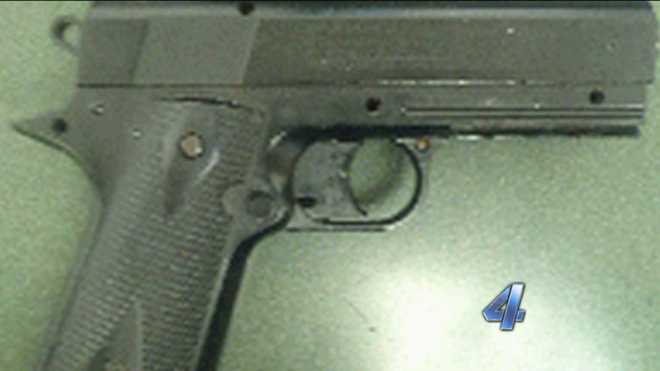 The kids told police the two men cursed at them.
Martinez told police one of the kids spit at his truck so he pointed his gun at them.
Chickasha Police Maj. Elip Moore said, "At some point one of the occupants of the vehicle brandished what they believed to be a Glock-type hand gun and pointed it at them and made the statement, 'Are you scared now?'"
The kids called police.
"The suspect did admit to pointing a weapon at them but it wasn't a gun, it was an air soft BB gun," Moore said.
Detectives caught up with Martinez and Akins.
They found the gun inside their house along with drug paraphernalia and marijuana.
Moore said, "If the person having it pointed at them believes it's a real gun or it's presented as a real weapon, it would be a felony charge."
Both men are facing drug charges and Martinez could face a weapons charge for the BB gun.