This is an archived article and the information in the article may be outdated. Please look at the time stamp on the story to see when it was last updated.
KNOXVILLE, Ten. – A man is now facing several charges after allegedly huffing glue and kicking police as they tried to arrest him.
On May 4 around 4:30 p.m., several people flagged down officers to report a man's "odd behavior."
Police say Brian Zielinski, who has been arrested before, continued to walk away from officers as they approached him.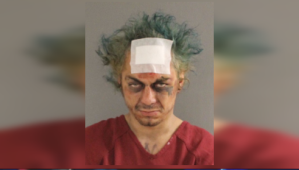 One of the officers said Zielinski was "talking incoherently and appeared to be under the influence of some type of inhalant."
After searching Zielinski, officers found two bottles of super glue in his pocket and "a sunglasses case containing small light bulbs with a straw attached to the end of the bulb," reports WVLT.  Zielinski told investigators the supplies were for huffing glue.
After Zielinski was handcuffed, he allegedly tried to run from officers, and reportedly started kicking at them as leg shackles were being put on him. Police say he also told officers to kill him.
"His actions created an unreasonable amount of noise that was preventing the surrounding public from carrying on with their lawful activities," a police report said.
Zielinski now faces several charges: disorderly conduct, evading arrest, inhale and possess intoxicants for unlawful purposes, possession of unlawful drug paraphernalia uses and activities, and resist, stop, arrest, search (no weapon).