This is an archived article and the information in the article may be outdated. Please look at the time stamp on the story to see when it was last updated.
NORMAN, Okla. – A Norman man has pleaded guilty to killing an 80-year-old man and has been sentenced to life in prison. 
Brandon Reed was charged in the Nov. 2011 murder of Clair O. Pollard who was stabbed and suffocated.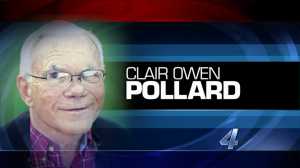 In 2012 another man, 59-year-old Bill Battenfield, pleaded guilty in Pollard's murder and is now serving life in prison without parole. 
Attorneys were seeking the death penalty but Battenfield took a plea deal before trial.