This is an archived article and the information in the article may be outdated. Please look at the time stamp on the story to see when it was last updated.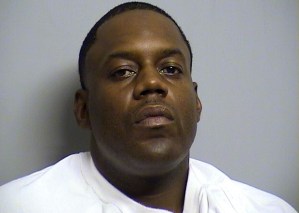 TULSA, Okla. – A man has been jailed following a north Tulsa barbershop shooting, according to FOX23.
Tulsa officials responded to the shooting around 7 p.m. on Friday evening near Pine and Lewis at Changing the Game Barbershop.
On Saturday morning, 33-year-old Kerry Payne was found around 1 a.m. at his home and booked around 5:30 a.m into the Tulsa County Jail.
Reportedly, three wounded people, including a 10-year-old child, were transported to local hospitals in serious conditions. They are all, now, recovering with non-life threatening injuries.
One victim told police he was getting a haircut, when Payne got into a fight and, then, returned to open fire.
Payne reportedly admitted to both being at the barbershop and returning after the fight.
Witnesses said they heard the shots fired as well as people screaming.
Payne reportedly shot through the window and door before running away.
Police said Payne has a criminal history.
He was previously convicted for having drugs with intent to distribute and having a a firearm while under supervision from the department of corrections.
Investigators said they are not looking for further suspects.
[protected-iframe id="e63d541fb8e503fdeae66ea4c9e7a22d-29519643-92328373″ info="http://c.brightcove.com/services/viewer/federated_f9?isVid=1″ width="615″ height="392″]