This is an archived article and the information in the article may be outdated. Please look at the time stamp on the story to see when it was last updated.
ARDMORE, Okla. – It has been five years since Molly Miller and Colt Haynes disappeared without a trace.
Miller, 17, and Haynes, 21, were passengers in a vehicle involved in a police pursuit back on July 7, 2013. Police lost the car, but investigators say the pair made several calls the next day.
"Molly and Colt were calling several friends asking for a ride, asking for water; saying that they were lost somewhere near Oswald Road, which is where the pursuit actually ended,"  OSBI Director Stan Florence told KFOR in 2016.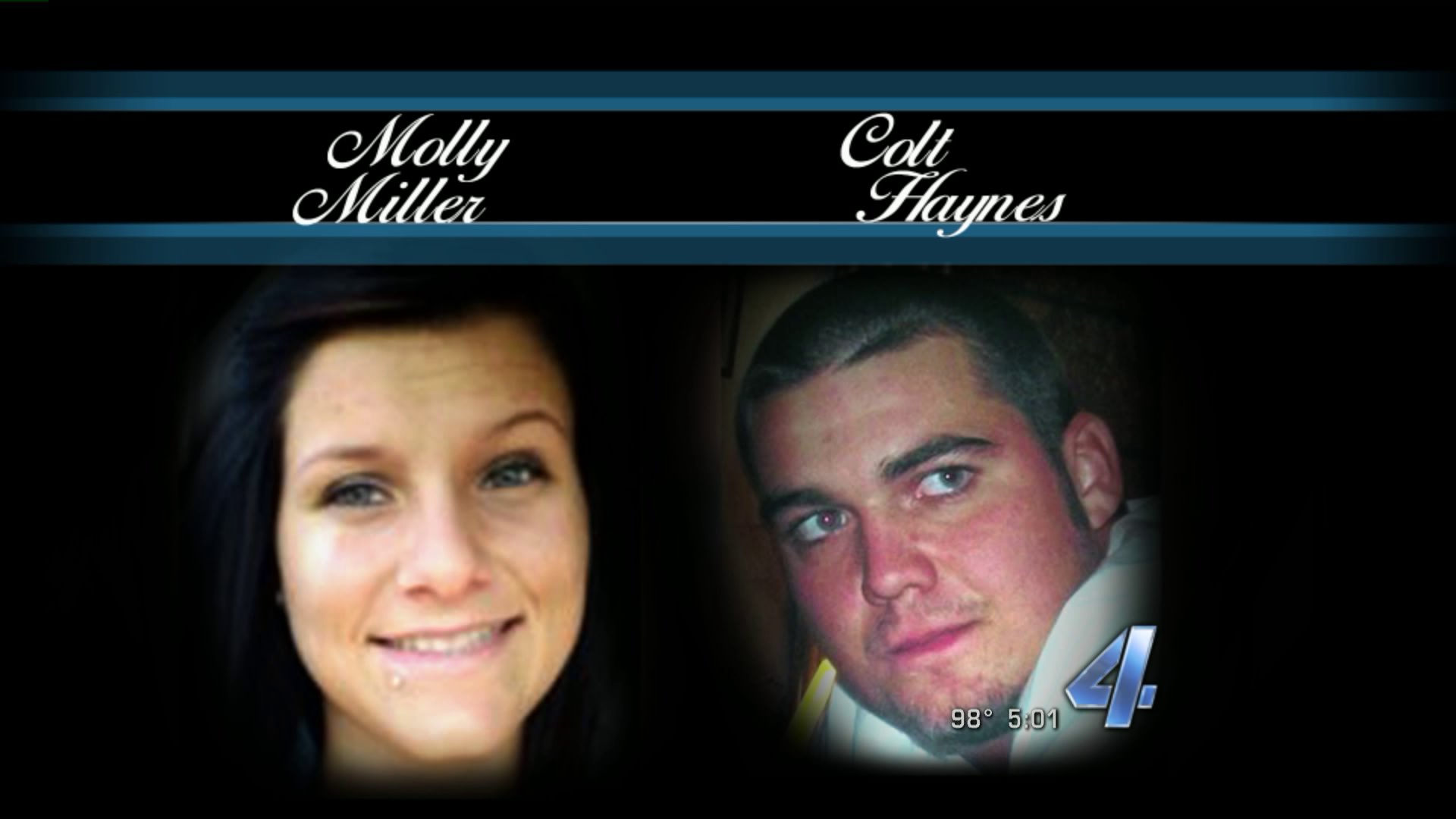 From there, the trail went cold.
"Unfortunately, virtually every lead that has come in has led us to a dead end," said Florence.
The driver of the vehicle involved in the police chase, James Conn Nipp, was later arrested, but told authorities he didn't know where to find Miller and Haynes.
"The last person she was with, that person knows. And in my mind, that person is the guilty party and withholding information," Miller's grandfather, Alex Miller, said in 2016.
Five years after their disappearance, officials have yet to solve the case.
Although Nipp was connected to the case, he was never charged in the pair's disappearance. He was ultimately convicted of running from law enforcement officers and was sentenced to 10 years in prison.
On Thursday, Nipp was released from prison, according to KXII.
Officials say he was released from prison after serving four years behind bars, and is now on supervised release.