This is an archived article and the information in the article may be outdated. Please look at the time stamp on the story to see when it was last updated.
TULSA, Okla. – One man who was recently added to the list of Top 15 Fugitives in Oklahoma is back behind bars.
Authorities say 35-year-old Joshua Ward left the Tulsa Transitional Center halfway house to search for a job on Nov. 22.
However, he never returned to the facility.
Ward is serving time for embezzlement, and has previously served time for robbery with a firearm. He is known to have violent tendencies and is connected with the Irish Mob.
Ward was arrested at a bus stop after an anonymous tip lead to his location.
Officials say his apprehension came only two days after he was placed on the DOC's Top 15 Fugitive list.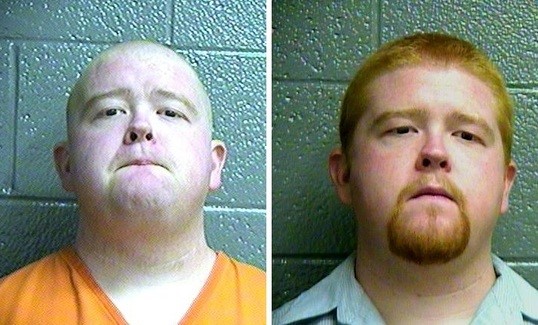 "Without the cooperation of local and state law enforcement personnel, this arrest may not have happened," Corrections Director Joe M. Allbaugh said. "Additionally – law enforcement could not have been successful without the help of a brave citizen, who submitted a tip. We are thankful to this individual, who took it upon themselves to help bring this dangerous criminal back into custody.
"We will continue our work across agency lines to ensure our communities remain safe and those who leave custody unlawfully will face the consequences."
Ward is currently in the Tulsa County Jail and will face additional charges.