This is an archived article and the information in the article may be outdated. Please look at the time stamp on the story to see when it was last updated.
OKLAHOMA CITY – A man who allegedly crashed into a woman who was pushing her vehicle in southwest Oklahoma City reportedly started screaming that he didn't care about the woman, only his truck, after the crash.
Around midnight, police say a 24-year-old woman who was out of gas was pushing her SUV near S.W. 29th and Western when another vehicle crashed into the SUV from the other side.
During the crash, the truck ended up on top of the woman.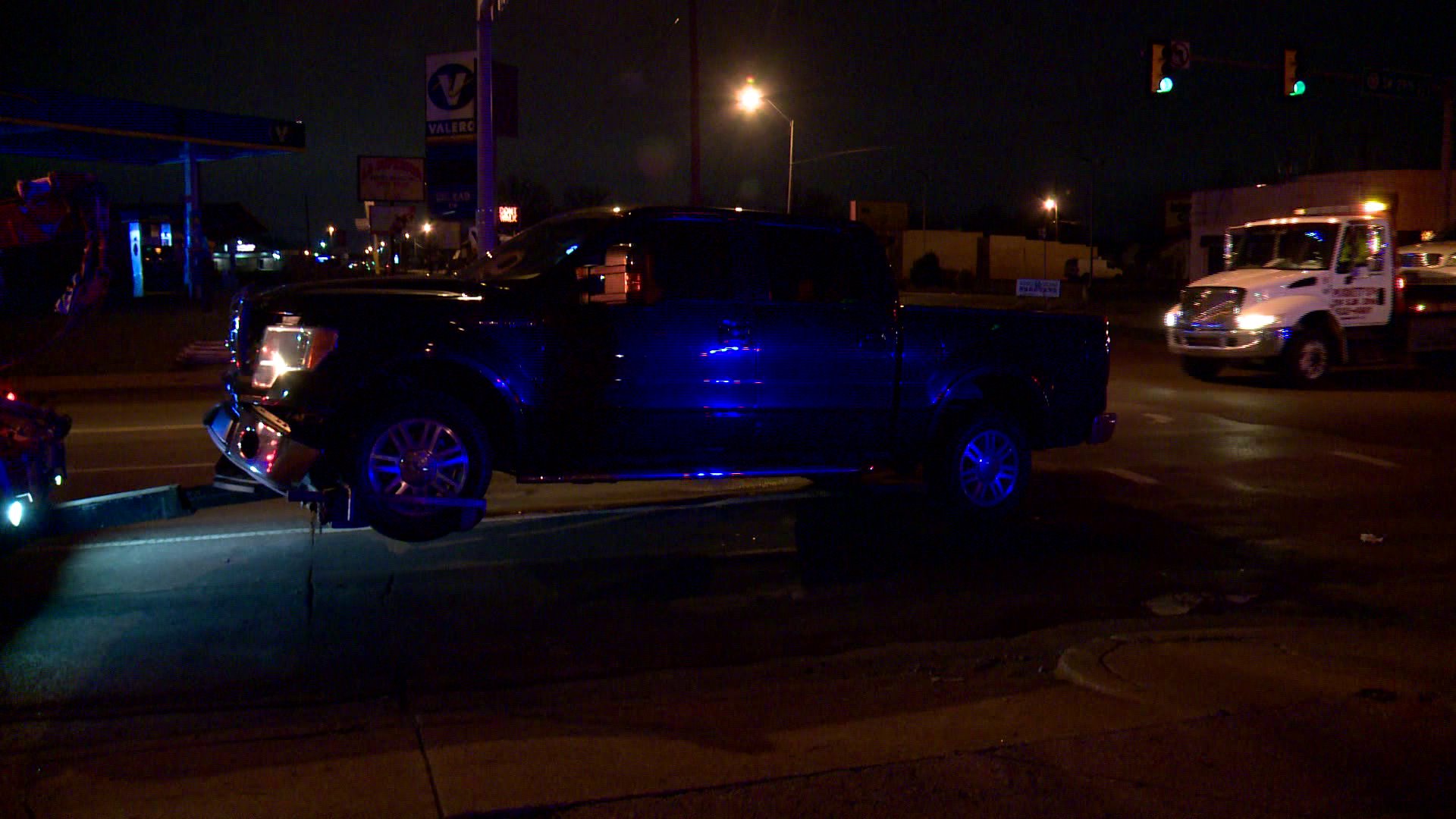 She was trapped underneath the vehicle until fire crews could lift the vehicle off of her.
Officials initially said the woman was taken to a local hospital in critical condition; however, officials have since said the woman is doing well and is expected to recover.
Police say the driver of the other vehicle, identified as 36-year-old Arturo Saavedra, was allegedly under the influence of alcohol.
Witnesses on scene said Saavedra reportedly started screaming and yelling after the crash.
He was heard screaming that he didn't care about the girl who was injured, only his truck, which was damaged in the crash, the police report states.
He was arrested and booked into jail for DUI, no state driver's license, failure to devote full attention and being involved in an accident while intoxicated.