This is an archived article and the information in the article may be outdated. Please look at the time stamp on the story to see when it was last updated.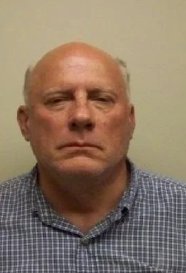 New Holland, PA – A dispute over a perceived shortage of cucumbers in a salad at a Wendy's fast food restaurant led to criminal charges for a Pennsylvania man last Sunday afternoon.
According to New Holland police, 58-year-old Theodore L. Gunderson, Jr., of Lansdale, became upset after being served a salad he felt did not have enough cucumbers.
Police said he used obscene language, threw the salad at an employee and issued a death threat, saying "If I had a gun or knife, you would be the first to go," according to the affidavit.
The victim called police, saying he was in fear for his life. When officers arrived, Gunderson was in his vehicle. He refused to roll down his window or exit the vehicle, according to police.
He was eventually convinced to roll down the window and told he was under arrest, police said. Gunderson put a key into the ignition of the vehicle, which prompted an officer to reach inside the car in an attempt to grab the keys.
Gunderson started the car and began to drive away, with the officer's arm still inside the vehicle, police said. The officer had to take multiple steps to avoid tripping and possibly falling under the moving car.
Gunderson was eventually stopped and taken into custody, police said. He is charged with aggravated assault, terroristic threats, resisting arrest and disorderly conduct.