This is an archived article and the information in the article may be outdated. Please look at the time stamp on the story to see when it was last updated.
SPANISH FORK, Utah - A man accused of helping a 16-year-old girl commit suicide will face trial for murder, a judge ordered this week.
In a ruling handed down Monday night, 4th a judge ordered Tyerell Przybycien, 18, to stand trial on murder and abuse or desecration of a human body, KSTU reports.
Court documents revealed chilling text messages from Przybycien's phone as well as the video he allegedly recorded of the 16-year-old Jchandra Brown ending her life May 5 near Maple Lake in Utah County, Payson Canyon.
In a string of texts to a friend on April 19, Przybycien wrote "What you do if you knew a friend was trying to commit suicide?"
The friend replied "Talk them out of ut. [sic]."
Przybycien replied "The thing is.. I wanna help kill them. It be awesome. Seriously im going to help her. Its like getting away with murder! Im so f***** up. I'm seriously not joking. Its going down in about a week or two."
Weeks later, on the day of the girl's death, Przybycien wrote "Bro It happened.. I helped her do it too and I feel so guilty."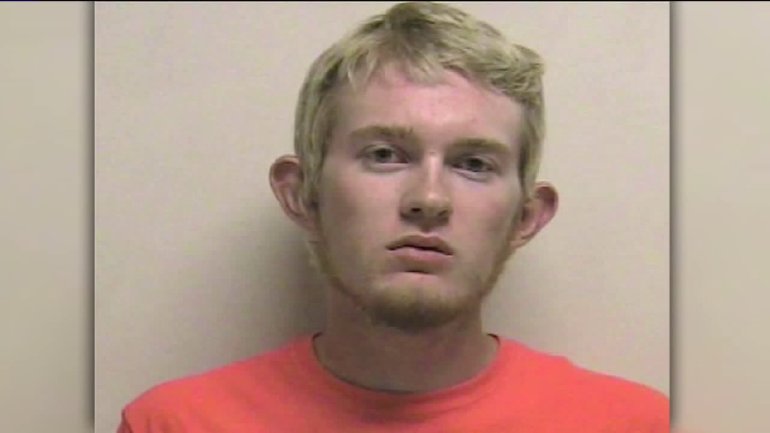 Utah County authorities said Przybycien recorded the girl's death and also purchased items to help her take her own life.
Officials said the 10-minute video on his phone shows the girl with a noose around her neck standing on a rock.
She then inhales a "large dose of air duster, loses consciousness and falls in a twisting motion."
According to court documents, "at no point did the defendant [Przybycien] offer assistance to save [the girl's] life or render aid but rather he can be heard commenting that her body should be depleted from any oxygen."
Authorities said Przybycien told them the girl confided in him "she had wanted to die for sometime."
Documents show Przybycien admitted he picked her up on May 5, he purchased the air duster and the rope and he drove her to the Maple Lake area. Przybycien also admitted to helping tie the noose and telling the girl he would kill himself, as well.
Documents state Przybycien checked Brown's pulse after the hanging, didn't find one and left.
He told authorities he "felt guilty for the role he played in [the girl's] death," according to the documents.
Prosecutors argued in court that Przybycien is responsible for the teen girl's death because he purchased the rope, tied a noose and took video of her death. His attorneys argued in a hearing last week that she was ultimately responsible for her suicide.
However, a judge agreed with Utah County prosecutors that Przybycien's actions contributed to Brown's death.
"Because it is reasonable to infer that but for Defendant's actions the decedent would not have died on May 5, 2017, the State has met its burden to show probable cause that Defendant was the proximate cause of the decedent's death to bind over the case for trial," the judge wrote.
Przybycien will be arraigned next week on the charges, where he will enter a formal plea.
Read more on the case from KSTU