This is an archived article and the information in the article may be outdated. Please look at the time stamp on the story to see when it was last updated.
MOORE, Okla. -- A man wanted for possession of child pornography and indecent exposure is in custody at a local hospital following an officer-involved shooting.
"Officers were here at the 7-Eleven attempting to serve a warrant, a felony warrant," Sgt. Jeremy Lewis, with Moore Police Department, said.
Authorities were searching for Brian Richardson, a former Head Start bus driver.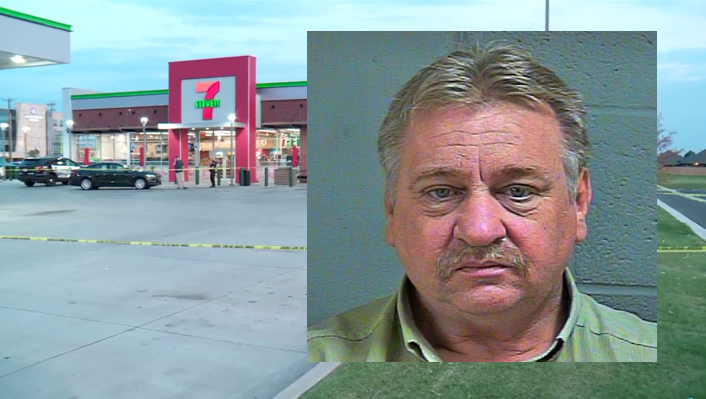 "He had warrants for child pornography, aggravated and indecent exposure," Lewis said.
News 4 first told you about Richardson last week, when we learned he was under investigation for those crimes after a woman told police she found child pornography on his phone.
He is also accused of exposing himself to two young girls back in April.
Officers tried arresting him at the 7-Eleven, near 4th and Telephone Rd., on Thursday night.
"As they approached the suspect, which I guess they'd been looking for him all day, he produced a weapon which was a knife. One officer fired on him," Lewis said.
The suspect was shot, but he still kept running from officers.
"He continued on behind the 7-Eleven, where officers were able to take him into custody and he was transported to OU Medical Center," Lewis said.
He was transported to the hospital in serious condition, but is expected to be OK.
The officer who fired his weapon has been identified as Lt. Chris Maddocks, a 21 year veteran of the force. He was not injured and is on administrative leave pending the investigation.