This is an archived article and the information in the article may be outdated. Please look at the time stamp on the story to see when it was last updated.
NEW YORK – The 31-year-old man who allegedly fatally shot a New York City police officer in the head during a chase has been indicted on murder charges, Manhattan's district attorney announced Tuesday.
The indictment lays out a multiple charges against Tyrone Howard, including aggravated murder, first-degree murder, second-degree murder and first-degree robbery.
"The defendant in this case … is charged with willfully and maliciously murdering one of New York's finest," New York County District Attorney Cyrus Vance said in a statement. "This prosecution will not bring back this brave public servant, but we hope, by seeking justice, it will bring a measure of comfort to Detective Holder's family, his colleagues in the NYPD and the city as a whole."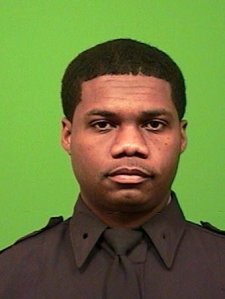 Randolph "Randy" Holder, a 33-year-old native of Guyana who'd joined New York's police department, was shot in the head while chasing a suspect in an East Harlem housing complex on October 20.
That suspect was later identified as Howard, who was wanted in connection with a September 1 gang-related shooting and had a warrant out for his arrest.
During an emotional eulogy, Police Commissioner William Bratton promoted Holder to detective 1st grade and issued him shield number 9657, the same number his father wore when he served in Guyana.