This is an archived article and the information in the article may be outdated. Please look at the time stamp on the story to see when it was last updated.
Three years ago, a doctor told Kevan Chandler, because of his muscular dystrophy, he would be hooked up to an oxygen machine within six months.
That doctor was wrong.
Today, not only is Chandler breathing freely, but the 29-year-old is about to undertake a right of passage for many 20-somethings: backpacking around Europe.
But, there's a catch.
Chandler won't be doing it with a backpack – he plans to do it as a backpack of sorts.
Chandler, who weighs 65 pounds and moves with the help of a wheelchair, will be strapped to his friends' backs using a customized pack as they tour France, England and Ireland.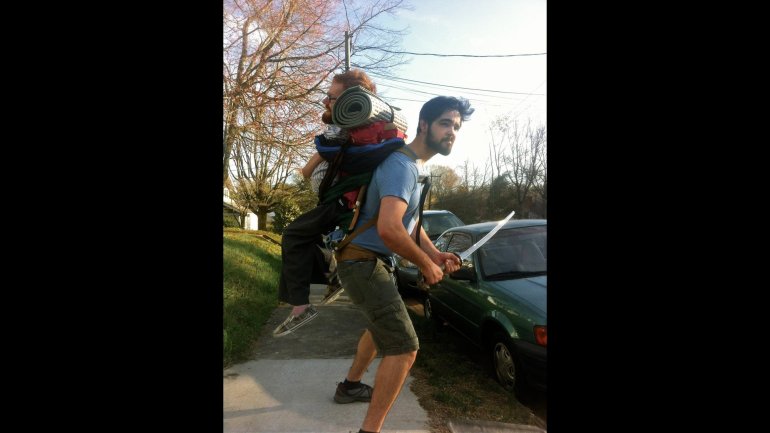 The ingenuity of the backpack design came from a spur-of-the-moment decision to join his friends in an area that was not wheelchair accessible: the sewers of Greensboro, North Carolina.
"We threw the pack together in like an hour. It was a hiking backpack with a metal frame," Chandler said. "We actually laid it on the ground, and they laid me on top of it, using hammocks."
It worked, and the pack sparked a new-found confidence in this would-be traveler.
"If we can do this, what else can we do?" he wondered.
The answer was "the world."
The dream
Chandler and his friends have set up a GoFundMe page to help finance their journey to Europe, which is scheduled to begin on June 19.
The budding fantasy writer's itinerary is heavily inspired by own ancestral roots and a nostalgia for his heroes.
First up, Samois-sur-Seine, France, the former home of Django Reinhardt, a guitarist who invented a new style of jazz to accommodate his deformed hands, which were burned in a fire.
"I found out about Reinhardt in high school, and that was about the time my hands were getting weaker, as well," Chandler said. "He flourished, despite his disabilities."
Chandler's condition is degenerative, affecting the skeletal muscles that control movement, and there is no known cure.
But, like his idol, Chandler remains defiant.
"My philosophy is just to keep moving," he said.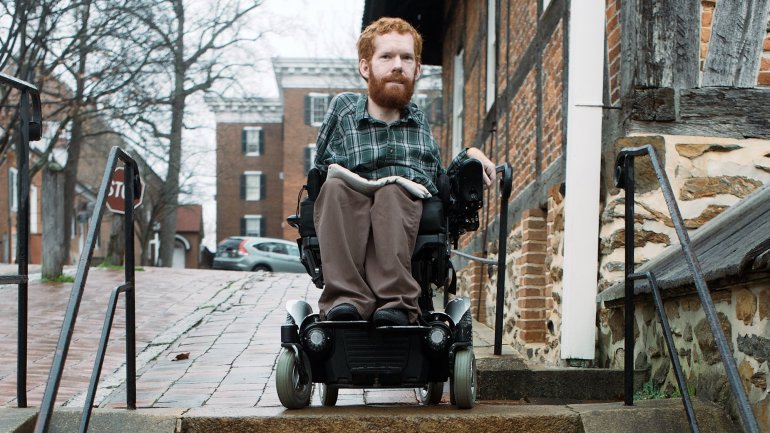 Much of his fortitude springs from his older sister, Connie, who was also born with muscular dystrophy.
"The doctors told my parents, 'If you have another kid, they will have it, and we encourage you not to,'" Chandler said. "My dad took mom's hand and told the doctors, 'If you're telling me the worst thing that can happen is we have another child like Connie, we're okay with that.'"
"Keep moving"
After a jaunt through England, the group will face their biggest uphill climb – literally.
Atop the rocky island of Skellig Michael, off Ireland's coast, sits a preserved sixth-century monastery, a terminus that appeals to Chandler's deep sense of faith.
But, getting to the top is a challenge for even the most able-bodied person.
A 600-step staircase will sit between the group of friends and the monastery.
Chandler's friends are eager for the challenge and inspired by his ambitious wanderlust.
"I just renewed my gym membership, but we're going to make it fun," said Tom Troyer, who'll be carrying Chandler part of the way. "His disability is just a layer of character – it's not the essence of his character."
Every step of their voyage will be filmed, and Chandler hopes his story, which he plans to pen along the way, will inspire others who have been told they couldn't conquer the world because of their disabilities.
"Like I said, we just have to keep moving," he said.