This is an archived article and the information in the article may be outdated. Please look at the time stamp on the story to see when it was last updated.
NOWATA, Okla. – A manhunt has finally come to an end after the man believed to have shot at an Oklahoma police officer was captured.
Authorities say the shooting happened when a Talala, Oklahoma police officer attempted to stop a Chevrolet Tahoe in Rogers County.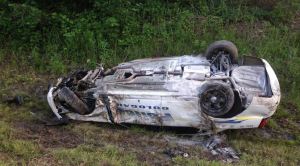 The police officer asked for backup from Oologah police.
The three people in the Tahoe allegedly sped away, opened fire on the Oolagah police cruiser and shot the officer in the head, according to The Tulsa World.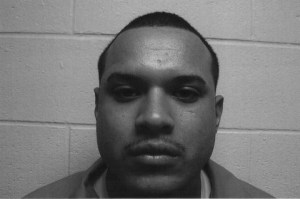 The officer's car then crashed and landed upside down in a ditch on US-169 between Nowata and South Coffeyville.
The officer, Charles Neil, was taken to a hospital in Tulsa for treatment.  Officials say the officer is awake and stable.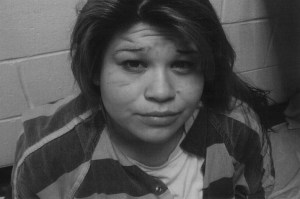 Officers used stopsticks to blow out the Tahoe's tires in South Coffeyville.
The three people inside the vehicle got out and two of them were taken into custody.  Those two people have been identified as Cesar Rios, 23, and Roxanne Mendoza, 20.
The third person, Alejandro Garcia, 30, was able to get away.
Authorities say he shot another person in the neck and carjacked their vehicle.  That victim is expected to be okay.
Officials say Garcia later crashed the vehicle in Liberty, Kansas and ran away from the scene.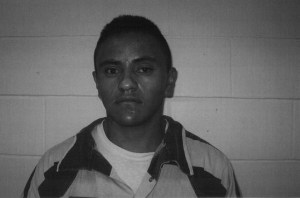 Multiple law enforcement agencies set up a perimeter and started searching for the man.
Around 7 a.m. Friday, Garcia was caught inside a home in Liberty, Kansas.  Authorities say the family who lives in the house wasn't home at the time.
This is a developing story. Check back for updates.