This is an archived article and the information in the article may be outdated. Please look at the time stamp on the story to see when it was last updated.
McLOUD, Okla. - Jolene was home early from work the day before Thanksgiving and had just gone to the front yard to let her dogs out.
A man drove up offering to fix her driveway.
She said he appeared to be working for a legitimate company, so they agreed on a price, and he began right away.
"About six or seven people showed up to start doing work and started unloading all the heavy equipment and got to work," Jolene said. "So, I'm thinking, 'Okay, this is pretty good for me.'"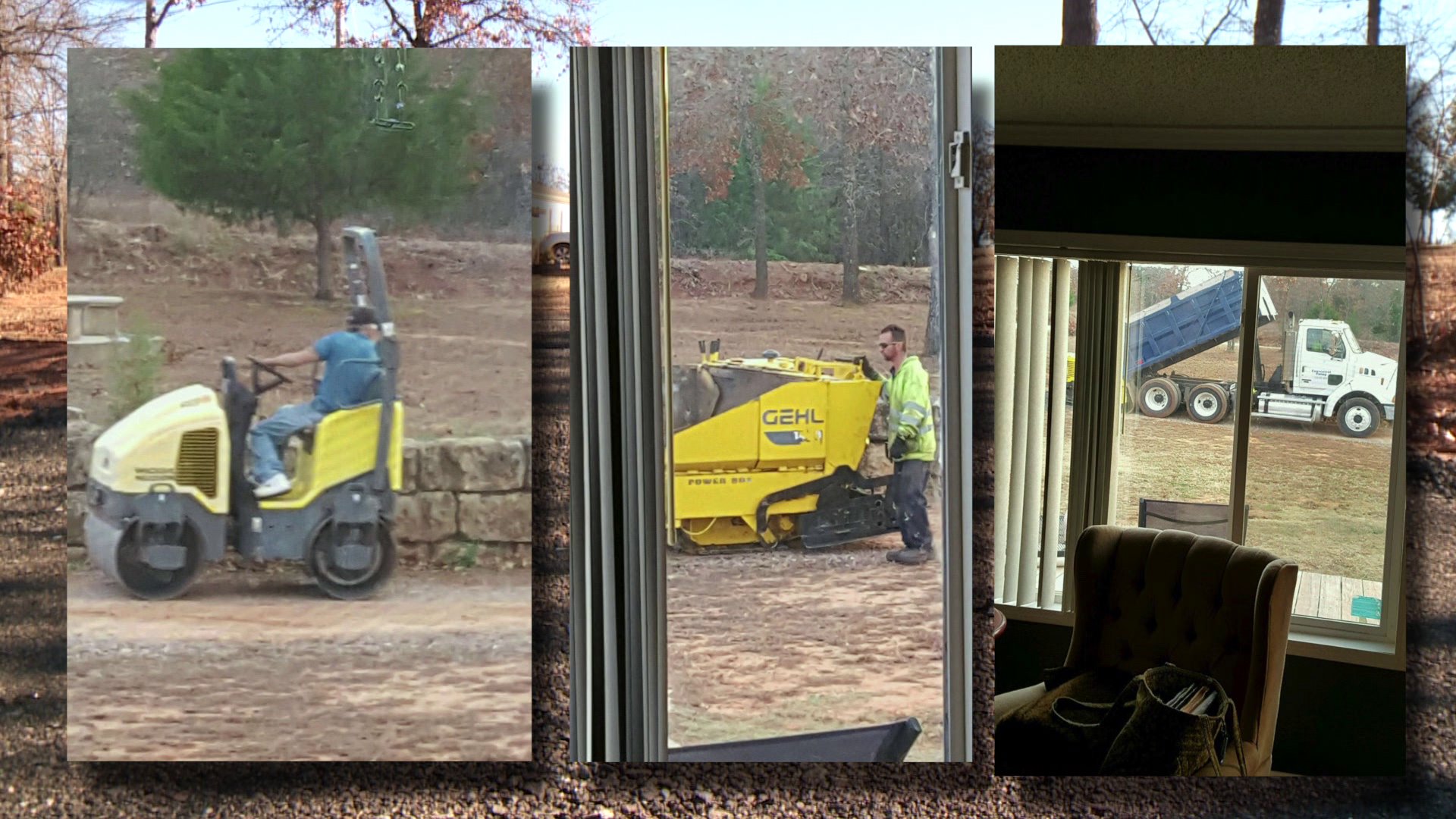 The men told her they'd been doing another job in the area and had leftover materials.
"'It's very similar to asphalt. It won't wash away,'" Jolene said the man told her. "'I can guarantee my work for two years.'"
It was dark by the time the men finished.
Jolene wrote them two checks, totaling $3,500, but couldn't inspect the driveway until the next day.
"I just thought 'Boy, it kind of looks pretty rough,'" Jolene said.  "I can just use my fingers and spread the pavement, so it's not even packed down very well and clearly will wash away with the first rain."
Jolene waited several days to drive on it and already left tire ruts just from turning her wheels.
"Like here's a bump, goes up," Jolene said. "It's clearly not graded."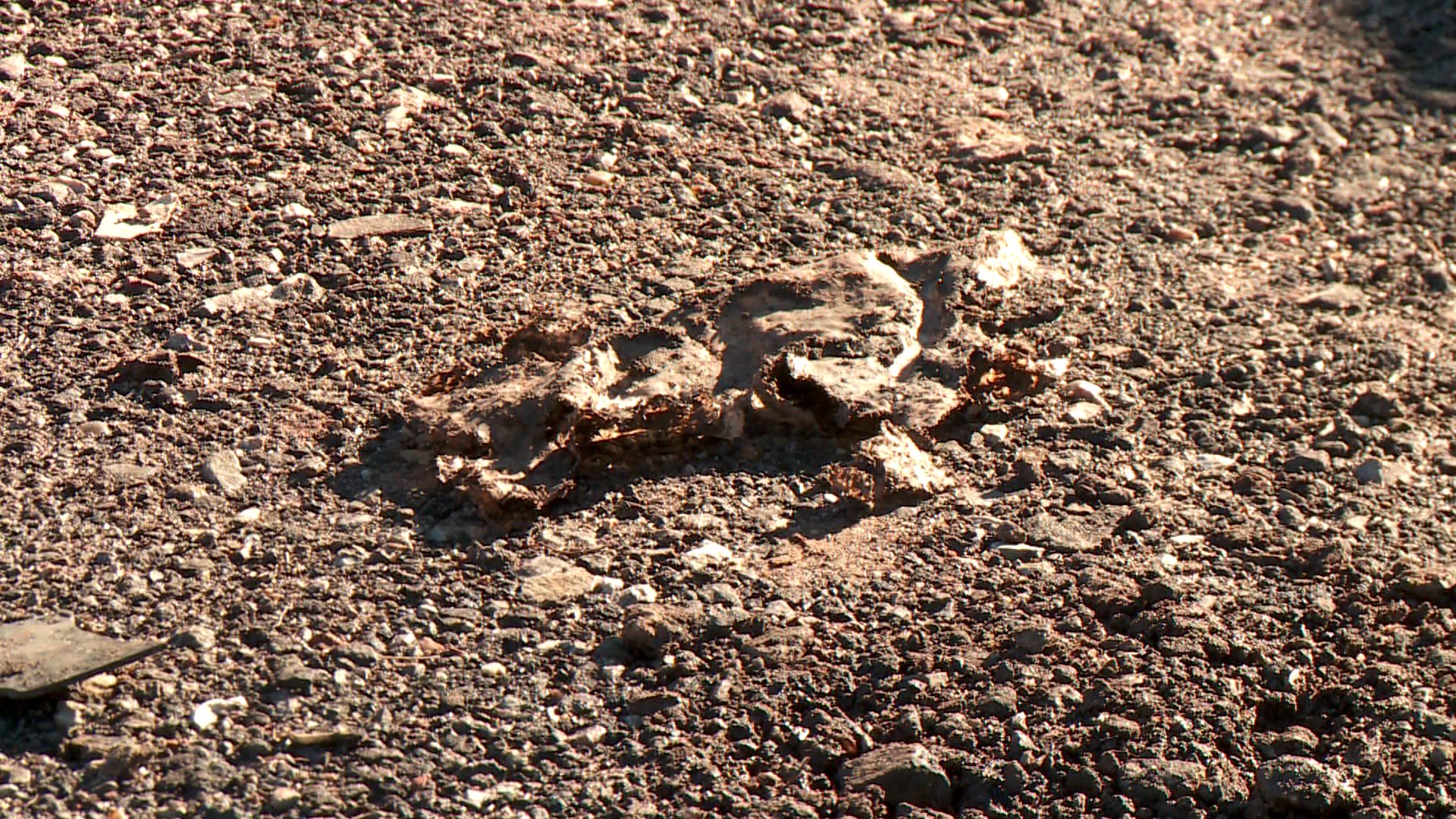 Jolene called the number on the business card for Oil Field Road Maintenance and got this recorded message: "The number you are trying to call is not reachable."
Julie Bays is in charge of the public protection unit at the Oklahoma Attorney General's office.
"Never fall for somebody knocking on your door and saying they've got leftover material," Bays said.
Bays said they're no strangers to this scenario.
"They use this fake asphalt, oil mixture," Bays said. "We get it all the time. And, so, unfortunately, they're hard to catch, because they're in and out of the state so fast."
"Every line I found on the internet, they used," Jolene said. "So, I thought, 'Wow,' you know, then you really feel vulnerable, taken, pillaged."
 Jolene plans to file a police report, so McLoud Police can keep an eye out for the trucks.
The good news, though, is she was able to cancel both checks before they were cashed.