This is an archived article and the information in the article may be outdated. Please look at the time stamp on the story to see when it was last updated.
OKLAHOMA CITY – Medical experts in Oklahoma have released new details related to the death of former Chesapeake CEO Aubrey McClendon.
On Wednesday, firefighters were called to a car wreck on Midwest Blvd., between Memorial and 122nd St.
Officials say one person died at the scene when the vehicle hit a bridge in the area.
The Oklahoma City Police Department announced that the driver of that vehicle was Aubrey McClendon, the former CEO of Chesapeake.
On Friday, the Oklahoma State Medical Examiner's Office confirmed the body discovered in the SUV was McClendon.
Experts say they were able to receive his dental records and the medical examiner's forensic odonatologist confirmed his identity.
The medical examiner's office says McClendon died from multiple blunt force trauma.
However, McClendon's manner of death and toxicology results are still pending.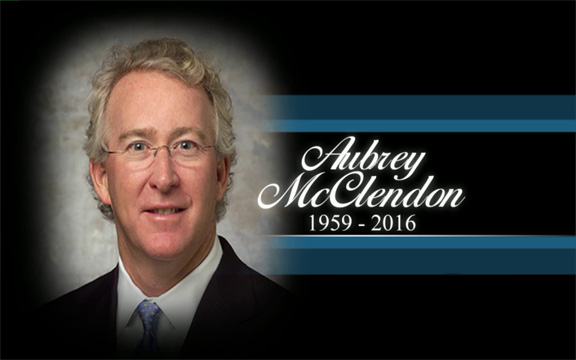 Capt. Paco Balderrama, with the Oklahoma City Police Department, said McClendon died instantly in the crash.
"He pretty much drove straight into the wall," Balderrama said on Wednesday. "The information out there at the scene is that he went left of center, went through a grassy area right before colliding into the embankment. There was plenty of opportunity for him to correct and get back on the roadway and that didn't occur."