This is an archived article and the information in the article may be outdated. Please look at the time stamp on the story to see when it was last updated.
QUINTON, Okla. – The Oklahoma State Medical Examiner's Office has released the autopsy reports for five men killed in a drilling rig explosion earlier this year.
In January, five men were killed after a drilling rig exploded outside of Quinton.
Authorities say there were 22 workers on the well site, which was being drilled by Houston-based Patterson-UTI Energy, at the time of the explosion.
Officials identified the victims as 35-year-old Josh Ray, 29-year-old Matthew Smith, 26-year-old Cody Risk, 60-year-old Parker Waldridge and 55-year-old Roger Cunningham.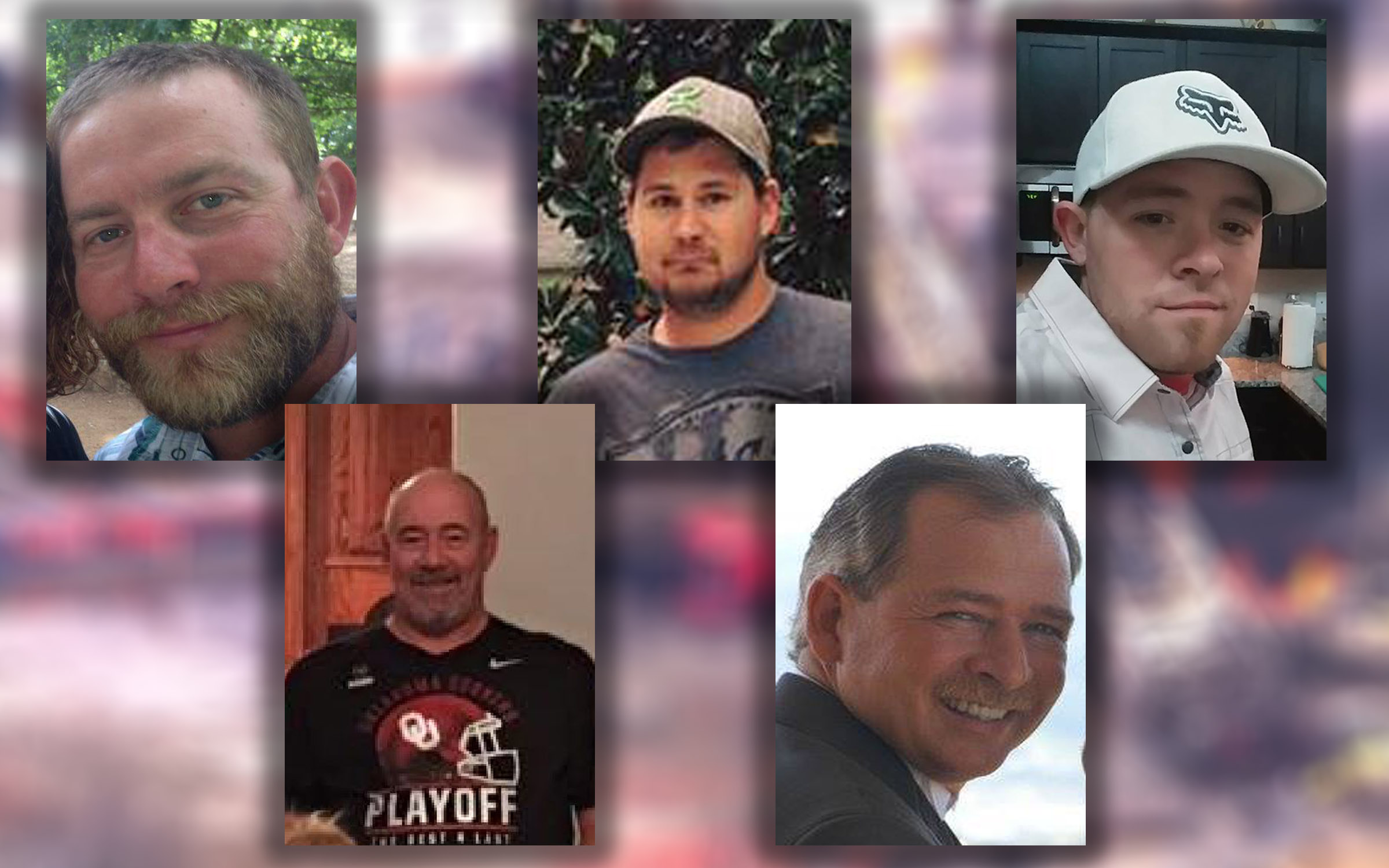 Officials with the Pittsburg County Sheriff's Office say that the remains of all five workers were found in the last place the men were seen working. Officials say the fire initially started in that area.
Now, we're getting more information about their deaths.
The Oklahoma State Medical Examiner's Office released the victims' autopsy reports, indicating that all five died of burns and smoke inhalation.
The reports classify each death as an accident.
An initial report released by the Oklahoma Corporation Commission claims that there was an uncontrolled release of gas that caught fire. It also states that an employee attempted to shut down the well, but could not.