This is an archived article and the information in the article may be outdated. Please look at the time stamp on the story to see when it was last updated.
GOLDSBY, Okla. – An autopsy report is providing more information related to the death of a pregnant mother in Goldsby.
Family members told News 4 they called police after receiving a concerning text from 23-year-old Shaliyah Toombs on April 29. At the time, Toombs was eight months pregnant with her third child.
Several days later, McClain County deputies found Toombs' body inside a vehicle near Goldsby.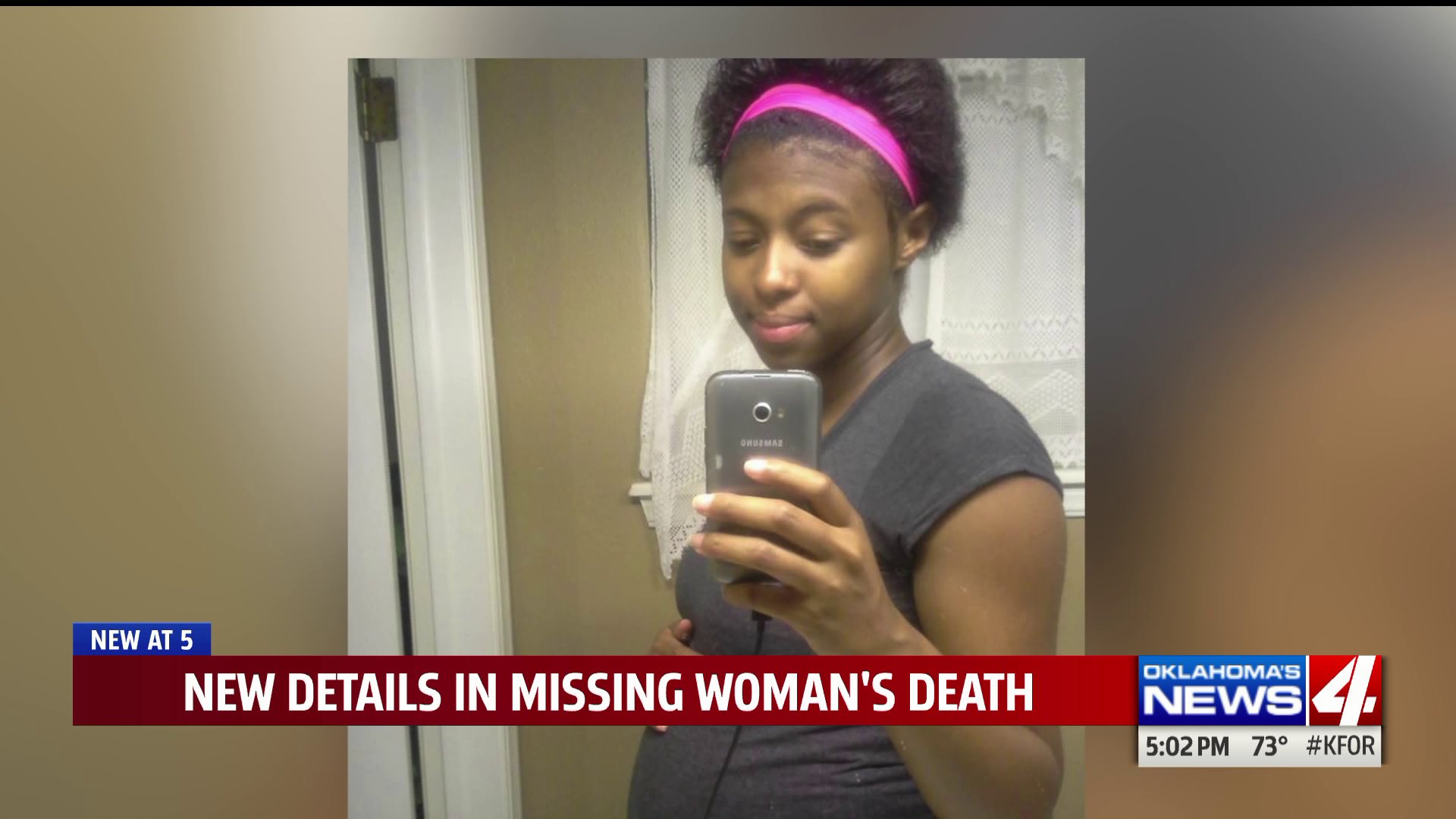 "Once we've completed the investigation, once we find these other puzzles, I think you're going to see that it was just like all homicides. It's a senseless homicide over some stupid stuff," said Detective David Tompkins.
According to court papers, Toombs borrowed Staci Harjo's Jeep, and inside the vehicle was a backpack with a hard drive that belonged to her husband.
Police said it's that backpack that eventually led to murder.
In the affidavit, 30-year-old Joshua Finkbeiner and Harjo allegedly accused Toombs of stealing the backpack and hard drive, and then forced Daniel Vasquez and Toombs to leave with them in a black pickup from Toombs' apartment.
According to the documents, Finkbeiner started choking Toombs. Then Harjo, turned to Vasquez and said, "Finish her off."
On Friday, the Oklahoma State Medical Examiner's Office released Toombs' autopsy report.
The report states that Toombs died from manual strangulation due to an assault, and ruled her death a homicide. It also states that her body was partially decomposed by the time it arrived at the medical examiner's office.
All three suspects are facing two counts of first-degree murder; one for Toombs and one for the baby.