This is an archived article and the information in the article may be outdated. Please look at the time stamp on the story to see when it was last updated.
OKLAHOMA CITY – Five Oklahoma women will be inducted into the Oklahoma Women's Hall of Fame on Thursday, Sept. 27 at 4 p.m. at the Montellano Event Center in Oklahoma City.
"We are honored to welcome these five impeccable women into the Oklahoma Women's Hall of Fame," said Linda Haneborg, chair of the 2018 Oklahoma Women's Hall of Fame and a 2013 inductee. "These women have inspired and improved the lives of Oklahoma women, families and children across the state."
Susan Chambers: As the founding partner of Lakeside Women's Hospital in 1997, Chambers gave women a choice in making healthcare decisions. The OB/GYN established Oklahoma's first free-standing female-focused facility providing a range of services from routine health checks to specialized care for every stage in a woman's life. In her spare time, Chambers does volunteer work for nonprofits. She has served on the Board of Directors for the Institute for Economic Empowerment of Women for nearly eight years. She also supports World Neighbors, an international nonprofit organization, and has participated in many journey trips and medical missions across the globe. Chambers is a member of Leadership Oklahoma Class 29.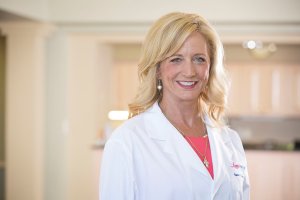 Jane Jayroe Gamble: As the 1967 Miss America, Jane Jayroe Gamble was the first Miss America to visit a combat zone and started the Miss America tradition of providing entertainment to our military every year. A shy girl from Laverne who captured the world stage, Gamble is an inspiration to dream big. Afterwards, she enjoyed a successful 16-year television journalism career in Dallas/Ft. Worth and Oklahoma City and was the first female to be named "Outstanding News Personality" in DFW market. A third generation Oklahoman, she has been appointed to leadership positions by four Oklahoma governors, including cabinet secretary of tourism and director of the Oklahoma Department of Tourism and Recreation. She is the author of several books, including More Grace than Glamour, Out of the Blue, Delight Comes in Your Life and Chicken Soup for the Mother's Soul.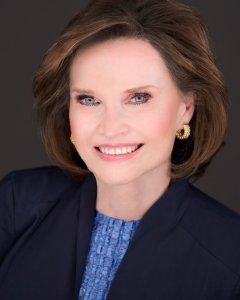 Joan Gilmore: In her seven decades as a journalist, Gilmore has mentored hundreds of aspiring young women in many communications' fields. She began her career at the Muskogee newspaper, then joined The Oklahoman for the next 28 years. Rising from a reporter to an editor position, Gilmore was one of the first women to serve as an editor at the newspaper. In 1980, she opened a public relations and video agency, and then added the position of columnist for The Journal Record. Now in her late 90s, the doyenne of Oklahoma still goes to work every day and is the only journalist at the Journal Record who writes a daily column. Gilmore has been inducted into the Oklahoma Journalism Hall of Fame and received the Oklahoma City University Woman of Excellence Award. She is the only Oklahoman to twice win the Byliner Award by the Association for Women in Communications.
Willa Johnson: As the first African-American woman elected to serve on the Oklahoma City Council, Johnson is a role model for all women regardless of ethnicity. After serving 14 years representing Ward 7, she was then elected Oklahoma County Commissioner for District 1 in 2007 and re-elected in 2010 and 2014. One of Johnson's achievements is honoring the history and contributions of the African-American community by renaming five city streets, providing historical plaques in Deep Deuce area and placing Edwards Addition on the National Register of Historic Places. She is a 2017 recipient of the Oklahoma Commission on the Status of Women's Kate Barnard Award. In 2014, Johnson was inducted into the Oklahoma African-American Hall of Fame.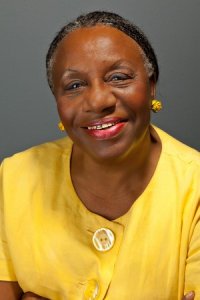 Kay Rhoades: Serving a second term as Principal Chief of the Sac and Fox Nation, Rhoades is one of the few women leading a Native American Nation. One of her focus areas is to improve the lives of Native American women by stopping the violence against women among the Nation's enrollment of 3,000 members stretching across three counties. Rhoades is also focused on education and economic development. She has a strong background in working with disability programs, health programs and leadership training, and has conducted training in leadership and business management for various organizations. Rhoades has served on several national, regional and state boards and committees.
Haneborg added, "This recognition is a testament to the vision and contributions that Oklahoma women are making throughout their lifetime. Future generations will continue to applaud these women for making an impact on their surrounding communities for years to come."
This even is free and open to the public.
The Montellano Event Center is located at 11200 N. Eastern Ave.