This is an archived article and the information in the article may be outdated. Please look at the time stamp on the story to see when it was last updated.
An infant chimpanzee at the Tulsa Zoo is enjoying his time in the limelight and his new name is revealed. The tiny addition is being named 'Enloe' after long-time zoo volunteer Joe Enloe. Joe passed away in 2013 and this is to honor her legacy. For more than 20 years, Joe dedicated much of her time to creating enrichment for zoo animals, especially for chimpanzees.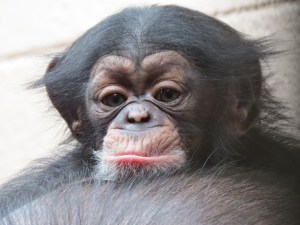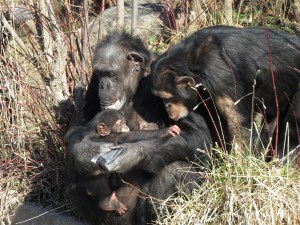 Mom and Dad, Jodi and Bernsen, seem to enjoy showing off their new bundle of joy. Enloe is two months old. In fact, the newest member of the zoo's chimpanzee troop is growing and continuing to reach new milestones.
As Enloe settles into his second month, he continues to have non-stop contact with mom, Jodi. Whether he is on her belly, being held in her arms or making first attempts to stand with her balance support, Enloe is in constant physical contact with Jodi.
Enloe is the thirteenth chimp to be born at the Tulsa zoo since 1950. Chimpanzees are on the endangered species list and are native to west and central Africa.