This is an archived article and the information in the article may be outdated. Please look at the time stamp on the story to see when it was last updated.
ENID, Okla. (KFOR) – Vance Air Force Base is planning to honor two airmen who were killed in a training accident just two weeks ago.
The airmen were identified as Lt. Col. John 'Matt' Kincade, a 47-year-old instructor pilot assigned to the 5th Flying Training Squadron, and 2nd Lt. Travis B. Wilkie, a 23-year-old student pilot assigned to the 71st Student Squadron.
The pair was killed last month during the landing phase of a formation training flight.
Vance Air Force Base is planning to hold a memorial for Wilkie at 11 a.m. on Thursday, while a memorial for Kincade is scheduled for 2:05 p.m.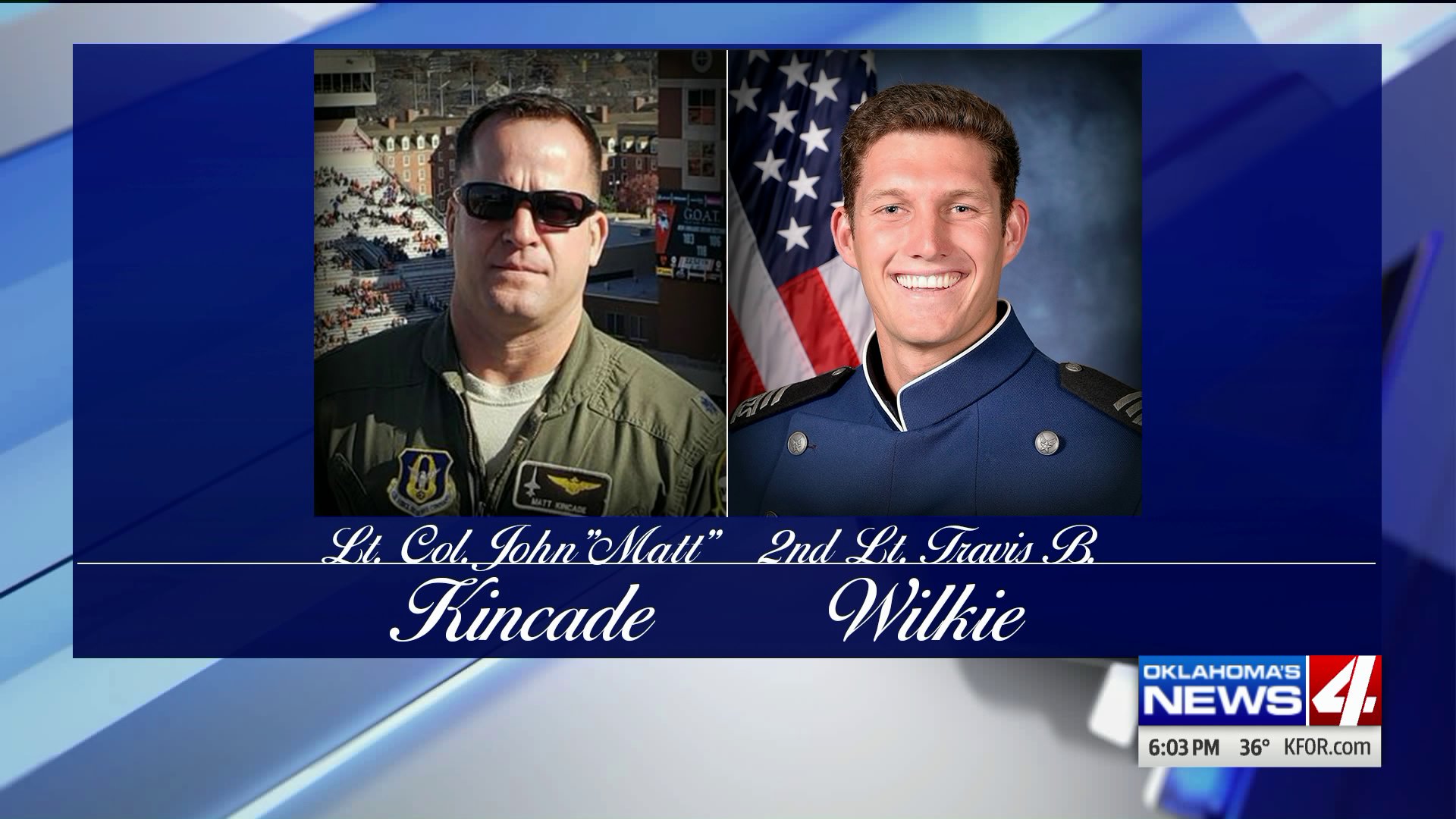 Services are not open to the public but anyone with base access may attend.
At this point, officials are still working to determine what caused the crash.