This is an archived article and the information in the article may be outdated. Please look at the time stamp on the story to see when it was last updated.
OKLAHOMA CITY – An Oklahoma City mother has been charged with child neglect after she left her three young children home alone for a weekend while she went to Texas.
On April 9, police responded to an apartment after an 11-year-old girl said she thought her mom was missing.
The girl said her mom, Shelly Harjo, 30, went to Texas on April 6 and was supposed to be back on April 8 but had not yet returned.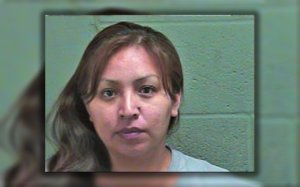 The 11-year-old had been taking care of her younger siblings, both under the age of 5, for the entire weekend.
According to the police report, the young girl told police that she had tried calling her mom multiple times, but that she was not answering her phone.
She told police that she and her two younger siblings had been eating leftover pizza and soup that Harjo ordered before she left.
The 11-year-old told DHS workers that her mother leaves her alone with her two younger siblings "almost every night" for hours at a time.
Around 9 p.m. on April 9, Harjo returned home, the police report states.
She told officials that her friend was supposed to watch the children, but never showed up.
However, she said she knew her friend never showed up and that her children were home alone all weekend.
She said she had been in Austin, Texas, for the weekend with her boyfriend.
The children were placed in DHS custody following the incident.
Harjo was charged with one count of child neglect Thursday.