This is an archived article and the information in the article may be outdated. Please look at the time stamp on the story to see when it was last updated.
MOORE, Okla. – We are waiting to find out if Moore's Veteran Park won the America's Favorite Park contest Tuesday.
The park  is in the running for a $100,000 makeover.
It took a direct hit in the May 20 tornado.
The winner of Coca-Cola's contest get the money, which would go a long way in helping the community rebuild.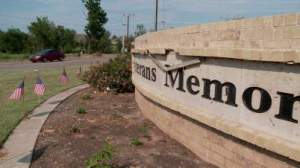 Online voting ended Monday night.
Contest officials are counting the votes and the winner will be announced in August.