This is an archived article and the information in the article may be outdated. Please look at the time stamp on the story to see when it was last updated.
OKLAHOMA CITY – We are learning more about the meticulous murder-for-hire plan allegedly orchestrated by an Oklahoma woman.
Daneielle Dana Layman, 37, of Ponca City, has been charged by criminal complaint with soliciting someone to murder her former husband with ricin.
According to the complaint, earlier this year, Layman used Craigslist to locate someone interested in a "10 day gig overseas."
The body of the post read as follows:
For production overseas, looking for talent, 30-45 years old. Doesn't have to be a professional actor.  Required: Creative, outgoing and friendly, positive personality, boldness and bravery (some stunts may seem risky, although they are completely safe), Discrete (you must not disclose any information related to the plot to ANYONE under ANY CIRCUMSTANCES, until after it premiers, except with explicit permission from production) valid passport not required but preferred: Experience in acting, Experience in performing in magic shows, Experience as casino dealer, No need to pass a background check however, no one with drug related convictions or current drug use will be hired. Send resume and cover letter by email and we will contact you to set up interview.
On May 9, officials say Layman met in Ponca City with a person who responded to the Craigslist post.
However, Layman reportedly told the person who responded to the ad that her name was "Samantha Dowry," the complaint states.
At the meeting, Layman explained the real reason for the job, which would be located in Tel Aviv, Israel.
The woman showed the person a PowerPoint presentation regarding the logistics of the murder and the identity of the target, taxi driver.
The instructions detailed how to seek out the target for help seeing tourist attractions around Tel Aviv, and to add the ricin to his coffee.
Once the target was dead, the tipster would be paid $4,000 in cash.
The instructions for the murder-for-hire plot were detailed in the criminal complaint:
A.) Prepare for mission:

Prepare your body for 2 weeks in advance for an 8 hours' time change
Packing list

clothing for 10 days at 90 degree weather
laptop
lock and key
vials of powder – in both carry on and checked baggage.
money
passport
flight ticket

B.) Communication:

Report updates via code ******** to Tammy ******.
abort code: 9999 – from Tammy ***** ONLY.
no communications unless there is an update

C.) Lodging:

Any backpackers hostel, prefer in Ashdod or Tel Aviv, check www.Airbnb.com or any other website

D.) Mission Details:

You will be given $1000 for your stay expenses.  Any unused portion is yours to keep.
The powder you are carrying is not a drug. If questioned about it at the airport explain it is a religious relic that is supposed to ward off evil spirits.  It is made of a plant common in Israel (Castor) and is highly toxic.
While at the hostel, make friends and offer them to join you on a tour to tourist attractions.  Offer to take a taxi and split the cost.  It is recommended to have at least one "friend" join you, but not a requirement.
Call your mark. His name is **********, his cell number is **********. He works as a taxi driver for Ashdod Mall Taxi (aka Canyon Ashdod). Local phone number for the taxi station is *****. Tell him you received his phone number from another tourist who recommended him.  Ask him to quote you a price to drive you daily to tourist attractions for one week.  You may negotiate the price down.  Price negotiations is common in Israel and is expected.
Prepare 2 cups of coffee.  Add powder to one of them.  As your mark arrives at your hostel to pick you up in the morning, offer him a cup of coffee.  Repeat every morning and monitor the driver's health.  Report if he starts showing signs of illness, if he is vomiting, and if he fails to come pick you up at the hostel.
When your mark is hospitalized [or] eliminated – move to a different hotel or motel until your flight back home.
Upon confirmation of mission success, you will be paid $4,000 in cash.  The money will be given to you via your operator.
The affidavit states that Layman also gave the person a baggie that she claimed contained the ricin to be used in the murder.
Ricin is an extremely hazardous substance derived from castor beans.
After the person who responded to the ad went to the FBI with the information, agents began looking into "Samantha Dowry" and learned that her real name is Danielle Layman.
The affidavit states that Layman used to be the Director of Nursing for the Ministry of Labor in Israel.
Reports in Israel detailed that Layman was in a custody battle over visitation rights with the target, who is her ex-husband.
On June 30,  the FBI executed a search warrant at Layman's residence in Ponca City.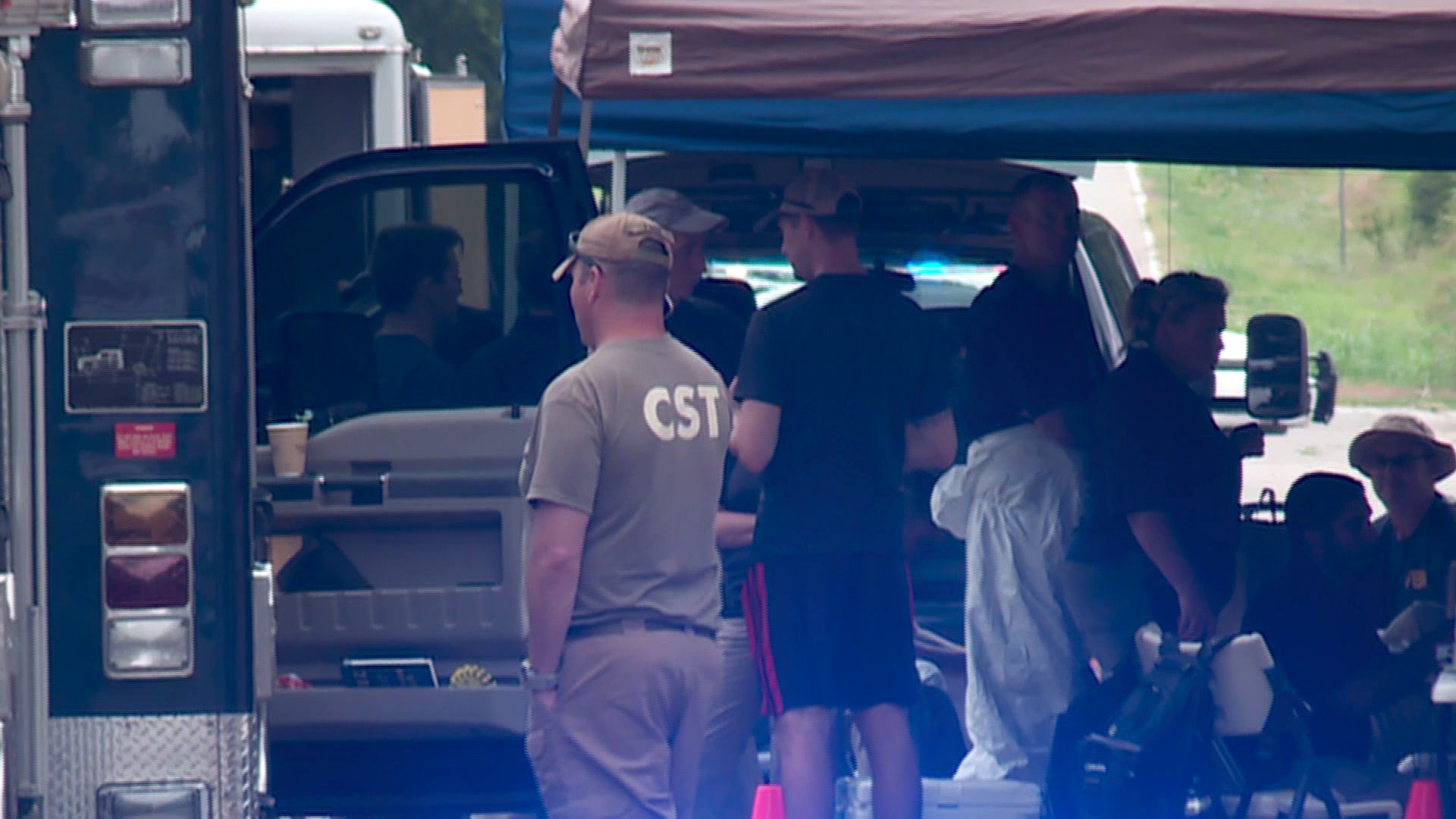 The affidavit states that agents found castor beans in the kitchen, along with a mortar and pestle with residue that could be remnants of ground castor beans.
According to the affidavit, agents also found instructions on how to make ricin.
Investigators say the taxi driver in Tel Aviv appears to be Layman's former husband.
Layman was arrested late the same day.
She will remain in federal custody pending further proceedings.
A detention hearing is set for July 11.
If convicted of using a facility of interstate commerce to solicit murder, Layman could be sentenced to ten years in prison, three years of supervised release, and a fine of $250,000