This is an archived article and the information in the article may be outdated. Please look at the time stamp on the story to see when it was last updated.
STILLWATER, Okla. – This morning we are learning more about the victims who remain in critical condition after a woman crashed into a crowd of people at the Oklahoma State University homecoming parade on Saturday.
On Saturday morning, thousands of people were lining the streets of Stillwater to enjoy Oklahoma State University's annual homecoming parade.
Shortly after 10:30 a.m., the parade took a tragic turn.
Authorities say 25-year-old Adacia Chambers drove her car into an unmanned police motorcycle before plowing straight into the crowd of onlookers.
In all, authorities say four people were killed and 46 others were injured in the crash.
Officials say 2-year-old Nash Lucas, 23-year-old Nikita Nakal, 65-year-old Dr. Marvin Stone and 65-year-old Bonnie Stone were all killed in the crash.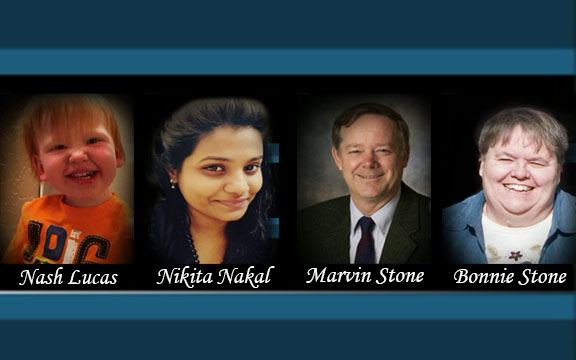 Of the 46 injured, officials say five of them were transported to the hospital in critical condition.
Diana Rodriquez was critically injured while shielding her 2-year-old son from the vehicle that tore through the crowd, her GoFundMe page states.
So far, she has undergone two surgeries at St. Johns in Tulsa to repair injuries to her spine, ribs and leg.
Diana is an international graduate student pursuing a PhD in Industrial Engineering and Management.
OSU's College of Engineering, Architecture, and Technology set up a GoFundMe page to help her and her family with their medical bills.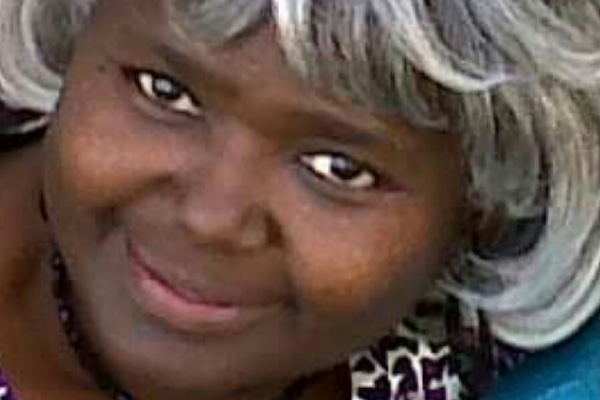 Annette Turner was also critically injured in the homecoming parade.
She was taken to OU Medical Center with a collapsed lung, two broken wrists and a severely broken leg, her GoFundMe page states.
She is expected to undergo numerous operations to repair her injuries.
Her hometown church set up a GoFundMe page to help her family with expenses.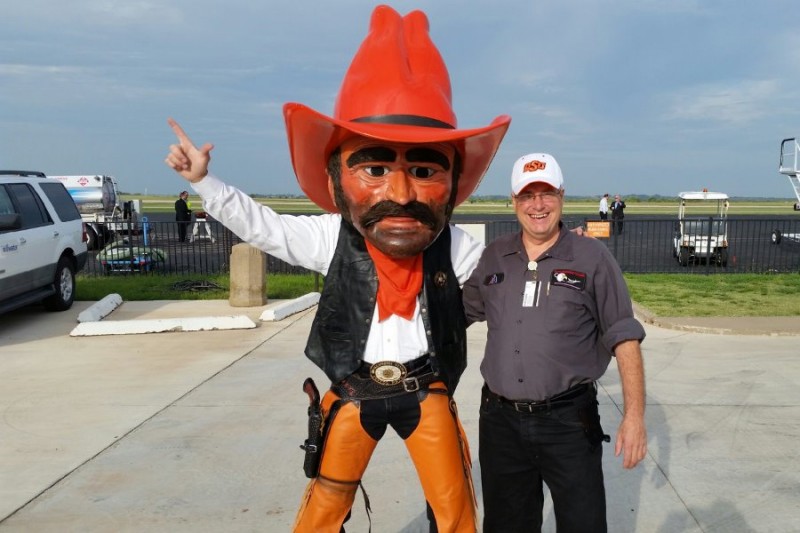 Leo Schmitz was at the OSU homecoming parade on Saturday with his family when he was struck by Chambers' vehicle.
Mark McNitt says his stepfather, Leo Schmitz, had been standing next to him prior to the crash but when he looked over after, he wasn't there. He said he was off the side.
"I went to help Leo, made sure he was breathing and had a pulse and there were 100 people doing the same thing," said McNitt at a Sunday morning news conference at OU Medical Center in Oklahoma City.
Leo, 54, is in critical condition. Neither the family nor the doctors would go into detail into his injuries, but his family says he is heavily sedated and is doing OK. They are all trying to stay positive for him.
A group of Leo's co-workers set up a GoFundMe account to raise money to offset the medical and travel expenses for his family.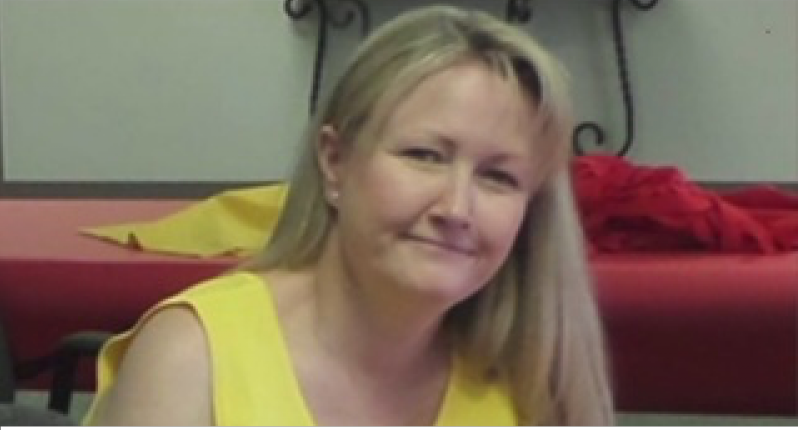 Sheri Bates was also transported to OU Medical in critical condition.
Sheri was in Stillwater on Saturday to watch her daughter march in the parade.
A family friend from church set up her GoFundMe account to help Sheri's husband and their three children with her medical and travel expenses.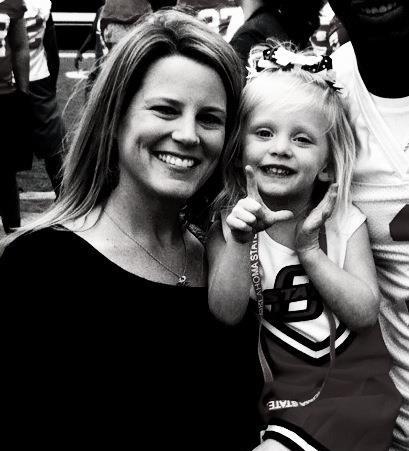 Kelly Howell Murphy was also critically injured Saturday.
Her uncle, Oklahoma City Mayor Mick Cornett, says Kelly broke both legs and suffered a head injury.
Early Tuesday morning, KFOR learned that Kelly's condition has improved and she is no longer in critical condition.
Her friend set up a GoFundMe account to help Kelly with her finances during this difficult time.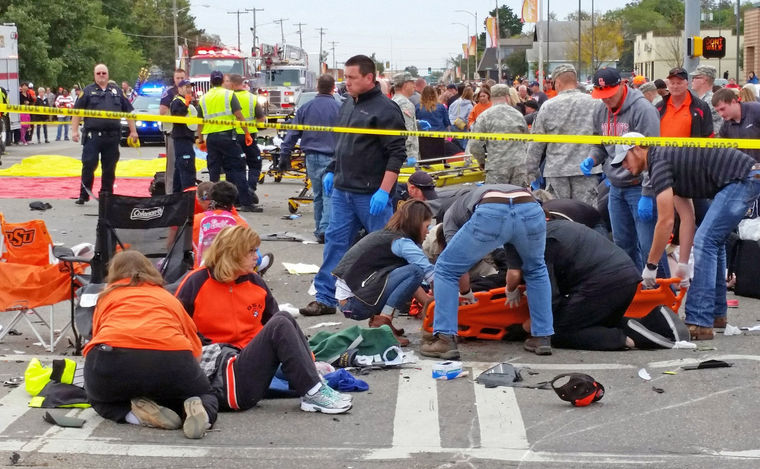 Officials at several hospitals that received patients from the crash say many of those patients are being sent home.
However, it will still be a long road to recovery for many of those victims, who are now left with medical bills.
If you would like to help some of those patients, the Stillwater Medical Center Foundation has set up the "#Stillwater Strong Fund" to help those in need.
For more information, visit the foundation's website.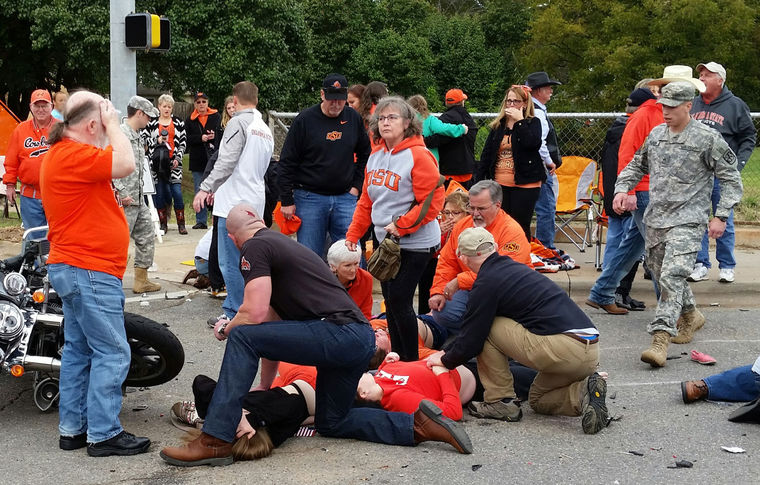 Immediately after the crash, Chambers was taken into custody for suspicion of driving under the influence.
However, those charges were upgraded to four counts of second-degree murder.
Chambers' attorney, Tony Coleman, says he doesn't believe his client was drunk at the time of the crash. Instead, he says he believes that mental illness may have played a role.
"Her responses to my questions, her reactions to information that I supplied her with led me to be concerned about her capacity and her competency at this time," Coleman said.
Coleman says Chambers had "no real response" after hearing about the people that died in the crash.
"When I, in fact, informed her that four people had indeed perished, the reaction that I got was one that confirmed what I believed from the very beginning, that she was lacking in capacity or was under some other influences other than drugs or alcohol," Coleman said.
According to the probable cause affidavit, officials say Chambers was suicidal at the time of the crash.
"Upon booking, defendant admitted to having a history of suicidal attempts and admitted to booking staff that she was suicidal at the time of the incident but not at the time of booking," the affidavit reads.
On Monday afternoon, a judge set Chambers' bond at $1 million.
The judge is allowing the state two weeks to file formal charges.
Chambers' next hearing is set for Nov. 13.