This is an archived article and the information in the article may be outdated. Please look at the time stamp on the story to see when it was last updated.
OKLAHOMA CITY -- An Oklahoma City mother is charged with child neglect following the death of her seven-year-old boy. Prosecutors say the mother and her live-in boyfriend left the child home alone to go out drinking.
The tragic story dates back to late April. That's when fire crews responded to the 2500 block of S.W. 51st Street.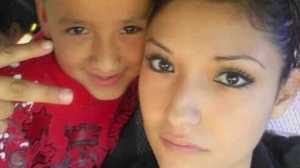 The victim, Adrian Roberto Avalos, died that same night after police say someone broke into the home and intentionally set it on fire.
Prosecutors say Avalos's mother Noemi Lopez left the home with her boyfriend Antonio Guillen and went to a bar to drink. The couple returned home hours later only after being called by family following the fatal fire.
"Oklahoma law doesn't specifically say what age you can leave your child home alone," said Sheree Powell, wi
th the Oklahoma DHS.
While it's not illegal to leave kids home alone at any age, DHS officials point out that doesn't mean parents can't be held accountable if things go wrong.
"If you leave your child at home, you could face charges and be responsible if something happens to your child," said Powell.
"It's gotta be devastating to lose your child, but I can see how they could be charged with neglect," said neighbor Tammy Cooke.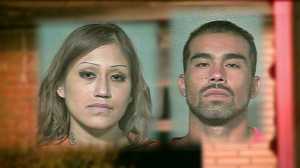 Tammy, a parent herself, agrees with the decision to charge Adrian's mother for the death.
"I think it's just.  They deserve what they're getting because you shouldn't leave your kids alone and go out drinking," said Cooke.
Two others, Guillen's ex wife Lorese Cruz and her boyfriend Julio Nevarez, have also been charged with allegedly burglarizing the home and setting it ablaze resulting in the murder.
The DHS does offer some guidelines for parents to think about before leaving children home alone.
Those include: How long will they be alone, do the kids have access to an adult, do they know what to do in an emergency, and what is their maturity level regardless of age.