This is an archived article and the information in the article may be outdated. Please look at the time stamp on the story to see when it was last updated.
OKLAHOMA CITY (KFOR) – Police are searching for a man who may have possibly witnessed the death of a newborn inside a hotel room.
It happened on November 29 at the Red Roof Inn in the 300 block of South Meridian.
"The mother was arrested for child neglect," Sgt. Megan Morgan with the OCPD said.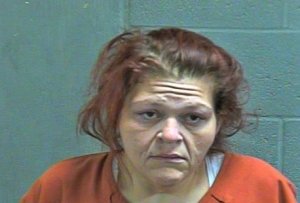 That mother has been identified as 37-year-old Rebecca Greene.
According to the probable cause affidavit, when they responded to Greene's hotel room, officers found blood all over the floor, bathtub, toilet, sink and bedding.
Greene told paramedics when they arrived that she felt something coming out of her vagina and didn't know she was pregnant.
Greene allegedly pulled the baby out by his legs. She said the baby was moving when he came out.
Greene told the paramedics she filled the sink up with water and placed the baby in it while she tied off and cut the umbilical cord.
She said while bathing him, she saw him move his arm one last time and then noticed he stopped breathing.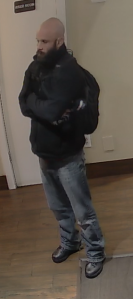 "Investigators are asking for the public's help identifying an individual. This man is believed to be a possible witness," Morgan said. "We're hopeful that this individual has information that could be pertinent to this case."
Right now, police cannot confirm in what capacity he may have witnessed the death.
According to court documents, Greene also told paramedics that a male friend came to her hotel room, saw everything, and the two decided to leave.
Before they could leave though, someone anonymously called 911, according to the affidavit.
When police asked Greene if she tried to get help from one of the neighbors, she allegedly said "no."
According to the affidavit, "The paramedics noted that if they had arrived in time, they would have been able to attempt life saving measures on the child."
Greene also allegedly admitted to police that she used meth two days prior to the birth, and tried to use it the night before but she didn't have a vein.
Greene was arrested on charges of child neglect and drug possession.
If you recognize the man in the surveillance photo, call Crime Stoppers at (405) 235-7300.