This is an archived article and the information in the article may be outdated. Please look at the time stamp on the story to see when it was last updated.
OKLAHOMA CITY – A mother and father have been charged with child neglect after their 7-month-old baby boy died.
On April 23, 2017, police were called to the hospital for the baby's death.
Last year, the mother, 22-year-old Brianne Rucker, told police her boyfriend, and father to the victim, 26-year-old Kenneth Toles, was laying the baby down to feed him around 8:45 p.m. that evening.
Rucker said her son was "being a little fussy" because he was hungry. She told police when this would happen, they would "usually swaddle him in a blanket and give him a bottle, sit him in front of the TV."
She says while she was in the shower, Toles came running into the bathroom, holding the baby boy and said something was wrong.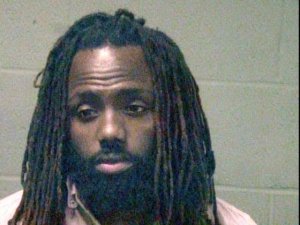 She said she told him to call 911 as the baby was not breathing.
According to an affidavit, Rucker said she tried clearing the formula from the baby's face, and that it was coming out of his mouth and nose. Then, she said she started trying to do CPR and she "did not really know what to do for a small child," so she started doing "chest compressions like she had seen on TV."
Toles said that evening, the two were looking for a movie to watch before going to bed, and wanted to put the baby to sleep. So, he said he put the baby in two blankets and sat him in front of the TV to watch cartoons. Then, he "propped the bottle up with another blanket and put the bottle in the victim's mouth."
Toles said he and Rucker went into another room to watch a movie. Police say the movie was one hour and 44 minutes.
When the movie was finished, Rucker went to take a shower and Toles said she went to check on the baby and found him unresponsive, calling 911.
Toles said Rucker had poked a hole in one of the nipples for the bottle, but said he wasn't sure "when she did it or if it was a new one she bought."
According to an affidavit, Toles told police that swaddling the boy and propping the bottle up was part of their normal routine.
Toles "started crying and said it was a freak accident," police say.
Police attempted to contact Rucker after the incident several times, but never returned phone calls.
Toles and Rucker have both been charged with child neglect.