This is an archived article and the information in the article may be outdated. Please look at the time stamp on the story to see when it was last updated.
[protected-iframe id="3e0232a87de78283f6b2b161245b1b57-29519643-20541861″ info="http://www.cnn.com/video/api/embed.html#/video/us/2014/03/18/ma-dnt-mom-saves-children-in-car.wcvb" width="600″ height="400″ frameborder="0″]
LAWRENCE, Mass. – A mother is recovering after she made herself a human speed bump to save her twin daughters from a rolling car.
WCVB reported 22-year-old Mindy Tran's left knee was crushed and her right leg dislocated from her hip. 
"I had to use myself as a speed bump to slow it down enough for one of my neighbors to get in and completely stop the car," Tran told WCVB.
Tran said she and her daughters had just moved into the new apartment.
She said she backed her Honda into the garage and put it in park, her 2-year-old twins buckled in the back seat.
According to WCVB, Tran said she got out of the car to unlock her front door and seconds later her car, with children inside, starting rolling down the driveway.
Tran said her motherly instincts kicked in she dove in front of the car to keep it from going into the busy street.
MORE: See the full story from WCVB
"My daughters are my everything, my everything, and I don't want to see them in the hospital and I knew at that time it was either mine or theirs," she told WCVB.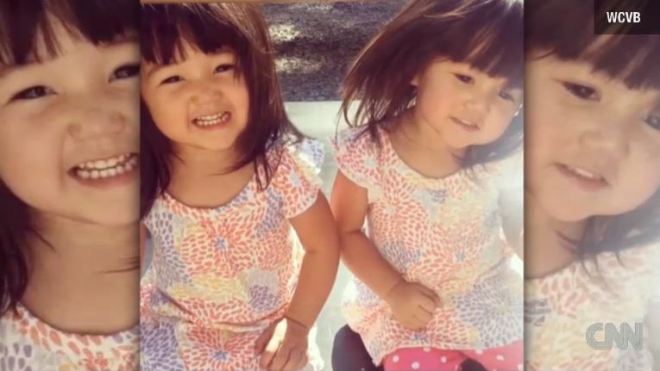 A neighbor saw what happened, jumped in the car to stop it and get the girls out.
Fire crews had to use an airbag to lift the car off of Tran.
She has a long road to recovery but said she is determined to walk again.
MORE: See the full story from WCVB