This is an archived article and the information in the article may be outdated. Please look at the time stamp on the story to see when it was last updated.
OKLAHOMA CITY - Family members are demanding answers following the mysterious death of a loved one.
The man died overnight, moments after being restrained by Oklahoma City Police officers.
The incident is now under investigation.
Meanwhile, family members are asking about a device used to take the man into custody.
The family of Clifton Armstrong was trying to get him to a hospital for help with what they said they believe may have been a mental illness.
They said he feared police were coming after him to kill him.
Velencia Maiden, Armstrong's mother, said, "My son is dead. Yeah, I think something went wrong, badly wrong."
Armstrong died Wednesday night after being detained by police.
Maiden said, "I'm suspicious. My suspicion is my son may have died over excessive force."
Armstrong had hit an alarm panic button and had also called 911 to report someone was trying to kill him around 9 p.m. Wednesday.
His mother and grandmother were trying to get him help when police arrived.
OKC Police Capt. Dexter Nelson said, "With the help of the family, two officers were able to get him out of the house at which time he stripped off his clothes and became combative."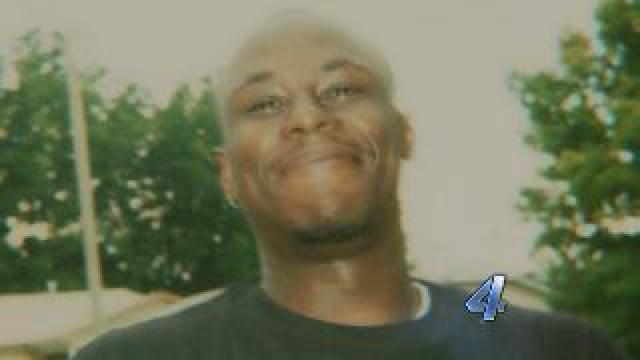 That's when police detained Armstrong using what's called a "hobble restraint."
"It's a belt system that straps around the belt and connects the legs to the handcuffs," Nelson said. "It keeps them from separating their legs so they can't kick or run."
At some point after being restrained Armstrong quit breathing.
Police attempted CPR and he was rushed to a hospital where he died.
His mother now has one main question.
She said, "Did they kill my son?"
She said she wonders if the hobble restraint was really necessary.
"There's a way police officers should apprehend someone," Maiden said. "I question that. They forced us in the house and now my son is dead."
She said she believes if  they had let her come outside, she could have helped calm her son.
She said all she wanted was to get her son a mental evaluation Wednesday night.
Instead, the one thing he feared has now happened.
"He did have the concern that he was going to be killed and die in the hands of the police and he did die in the hands of police," she said. "Everything he was worried about, it happened."
The medical examiner has not yet determined a cause of death in this case.
Armstrong had never actually been diagnosed, although his mother said she believes he was definitely dealing with some type of mental illness.
The officers who responded are now on administrative leave while investigators try to determine what exactly happened in the moments leading up to Armstrong's death.