This is an archived article and the information in the article may be outdated. Please look at the time stamp on the story to see when it was last updated.
[protected-iframe id="d8cf31044ce9ebea9a74ca0bcca6f125-29519643-62065474″ info="http://c.brightcove.com/services/viewer/federated_f9?isSlim=1″ width="640″ height="390″]
PHOENIX, Ariz. – The Arizona mother who left her three children in a car while she went to a job interview was back in court Thursday, this time, to get her kids back.
A judge told Shanesha Taylor she would finally be reunited with her children. This is news she has been waiting five long months to hear.
"I think I've been holding my breath the last three days with so much going on, so, to hear that I said, 'Ohhhh. Ohhhh.'" said Taylor.
Taylor has been attending court ordered parenting classes to help get her children back.
"I think my progress is what helped me get them back. I did everything that was required of me in this particular case and even asked if there was anything additional that I could do," said Taylor.
Up until now, she was only allowed to see her children on the weekends.
"My two year old's favorite line is, 'Mommy can we go home, Mommy can we go home!?' So I can tell him today, 'Let's go home. Come on let's go.' So that is wonderful," she said.
Although Taylor will have the kids back in her home, Child Protective Services is still involved.
Taylor was arrested after she left her children in the car for 45 minutes while she interviewed for a job.
According to KPNX, she told police she was jobless, without child care and had occasionally been homeless.
Taylor was arrested on suspicion of child abuse and her children were placed in the care of Child Protective Services.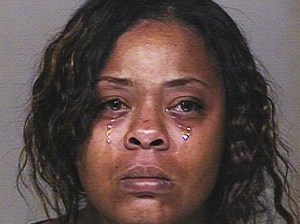 After learning about her story, strangers set up a donation website to help pay for her legal fees.
More than $114,775 was donated to help Taylor.
According to KPNX, Taylor is still looking for a job and hopes to work in the service industry.