This is an archived article and the information in the article may be outdated. Please look at the time stamp on the story to see when it was last updated.
OKLAHOMA CITY – As drivers across the state are trying to make it home from work, emergency crews are responding to an accident at a busy intersection in northwest Oklahoma City.
Fire and emergency crews were called to the area of N.W. 150th St. and Portland Ave. around 4:15 p.m.
Authorities learned that multiple vehicles were involved in the accident.
Initial reports claim that at least one person was injured.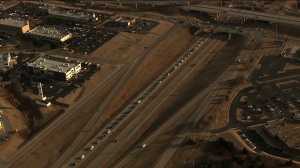 Drivers are encouraged to avoid the area if possible.