This is an archived article and the information in the article may be outdated. Please look at the time stamp on the story to see when it was last updated.
UPDATE: 5/5 7:15 p.m. – A firefighter sustained a minor injury when he was hit from flying debris from a structure fire.
According to the fire department, the debris did not break the skin and the firefighter is in good condition.
Up to 104 firefighters have been treated for heat or smoke inhalation.
Medical personnel are on scene and checking firefighters to make sure they stay hydrated.
More than 150 firefighters have been battling the blaze throughout the day.
The Guthrie Fire Department says that more than 30 structures have been damaged and more than 10 of those were occupied.
Their main concern are the hot spots near Prarie Grove road and Douglas.
Residents toward the north part of the fire have been evacuated.
The wildfire has reportedly burned through 3,350 acres of land since yesterday.
Two helicopters have been been on scene and assisting with air drops through most of the day.
UPDATE: 3:08 p.m. – Officials say one person died , at least 37 firefighters have been treated for smoke inhalation, 28 firefighters have been re-hydrated and more than 30 structures have burned in the Logan County fires as of Monday afternoon.
There is still no word from Gov. Mary Fallin on a statewide burn ban.
Crews said in a news conference just after 3 p.m. they believe the cause of the massive fire is still a controlled burn.
Many are asking why residents were allowed to burn on a day with such high fire danger.
Officials said there is no "controlled burn" permit process in far rural Oklahoma.
All officials said they can do is ask residents to notify their local fire departments before starting the fire.
The Lazy E Arena is open for anyone who needs to evacuate their livestock.
Officials say the building is unlocked and the stalls are open.
If you need veterinary medical assistance, Heritage Place is accepting animals.
Road Closures: Post Rd., Douglas and Midwest Blvd. are all closed south of Highway 105.
UPDATE: 10:30 a.m. – One man has been killed in a fire that is 75-percent contained, fire officials said Monday morning.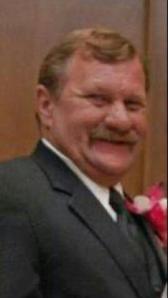 Officials said a 56-year-old Johnny Knox was killed in the fire when he refused to leave his mobile home.
Fire Chief Eric Harlow said he anticipates this fire to burn for days until conditions improve.
According to fire officials, 1,000 people have been evacuated from their homes in the past 12 hours.
Authorities said about 3,500 acres have been burned so far including six occupied buildings.
At least 150 homes are still threatened by the wildfire.
Charred remains of a pickup in #Guthrie OK #OKwx #okfire pic.twitter.com/tZwHZ7xnU2

— Nick Oxford (@NickOxfordPhoto) May 5, 2014
Officials said 20 to 25 agencies are working on the fire.
Fire crews have called the Air National Guard to bring buckets of water.
The Oklahoma Forestry Services will bring in bulldozers.
There are no road closures and the evacuations are over for right now.
Evacuations are all voluntary; our state doesn't have mandatory evacuation laws.
The main concern is the north side of the fire between Midwest Bvld. and Douglas north of Prairie Grove.
Fire crews said the person who started the controlled burn didn't do anything illegal because they were not under a burn ban at the time.
However, that person could still be held liable for damages in this fire.
Volunteers at @redcrossokc @Salvationarmyok helping to serve breakfast for around 200 crews this morning. @kfor pic.twitter.com/lDVmkeIOpx

— Lacey Lett (@laceylett) May 5, 2014
According to officials, during the 9 p.m. conference, a controlled burn was started in the area of Pine and Forest which resulted in the blaze getting out of control.
Guthir'e fire chief Eric Harlow said there are no burn bans in Logan County so the burn was legal.
"At this hour the east, west and southern boundaries of this fire are under control but still burning in areas," Harlow said. "The northern boundary of the fire is of most concern right now between Prairie Grove and Industrial."
According to Chief Harlow, "Danger area throughout this evening is Midwest Boulevard to Westminister Rd. south of Highway 105"
Red Cross is set up just east of I-35 on Seward Rd in the N.E. corner parking lot ready to take information and provide resources for displaced residents.
American Red Cross also has a shelter open at a community church at 512 E. Seward Rd. in Guthrie, Okla., available to anyone who needs shelter.
LOGAN COUNTY: 
UPDATED 8:53 p.m.
The fire is near Douglas and Prairie Grove.
First Assembly church located on 1900 S. Division Street, Guthrie is allowing anyone who needs shelter or help to come in.
 Roma's Italian is providing free food and drinks for those who were affected by wildfire, 1202 S Division St, Guthrie, OK 73044.
UPDATED: 8:12 p.m.
This wildfire has destroyed multiple homes.
The wind and dry grass appears to have fueled the flames, which has continued to grow.
Several residents are being evacuated from their homes.
Crews have blocked off multiple roads to keep motorists away from the blaze.
According to Oklahoma Bureau of Narcotics, Guthrie Fire Department is asking drivers to avoid all rural roads east of I-35 near Guthrie as they battle the wildfire.
Officials have confirmed that this wildfire has consumed over 800 acres.
Original story:
Eight agencies are working to contain what's being described as a "massive" grass fire in Logan County.
Crews were called to E. Forest Hills and Pine street in Logan County just after 4:00 p.m.
Officials say several homes are involved in this blaze.
At this time, officials have not released whether or not anyone has been injured.
A power line is down in the area, according to officials.
This is a developing story. Refresh this page for updated information. 
Click here to see if your county is under a burn ban.