This is an archived article and the information in the article may be outdated. Please look at the time stamp on the story to see when it was last updated.
SHAWNEE, Okla. - Two years after the murder of a homeless man in Shawnee, police have finally arrested two suspects for the brutal killing.
Alan Branscum, 54, was beaten to death two years ago, last month.
Police found Branscum's body underneath the South Beard Bridge in Shawnee.
Branscum was a veteran; his only family lives in Virginia.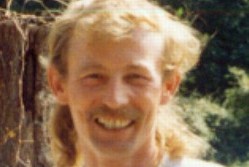 "It was very brutal," Shawnee Police Detective Ethan Rieves said. "On one of his sides there was a footprint from where they were kicking him so hard."
Shawnee Police called in the OSBI but even with both agencies working together, this case was a challenge from the very beginning.
Police said there is a lot of foot traffic around the South Beard Bridge and Branscum didn't know anyone in town.
"We eventually hit a wall; the investigation went cold for awhile," Det. Rieves said.
An anonymous tip turned up the heat on a case that had long gone cold.
According to police, the tip came from a caller with a relative who liked to drink.
The tip led police to Leland Blanchard and Keenan Thorpe who, police said, both gave full confessions.
"It is very unusual to get an anonymous call that pans out to actually be something," Det. Rieves said. "It was the single proponent that just kinda broke this case wide open."
Police are still looking for the third suspect in the case, Anthony Wood from Perkins.
Wood is suspected of having been the instigator in the attack.
Alan Branscum's family in Virginia has been in contact with authorities here in Oklahoma for the past two years.
They tell News Channel 4 they are grateful and relieved police have made arrests in the case.