This is an archived article and the information in the article may be outdated. Please look at the time stamp on the story to see when it was last updated.
OKLAHOMA CITY – The Oklahoma Court of Criminal Appeals has upheld the murder convictions and life without parole sentences of a man in the stabbing death of a pregnant woman.
The court on Thursday rejected appeals by 36-year-old Joseph Cyr in the deaths of 25-year-old Jaymie Adams and her unborn baby.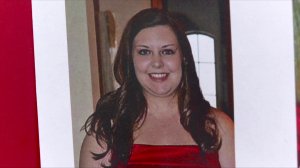 Cyr denied killing Adams, who was about eight weeks pregnant. He argued there was insufficient evidence and that he could not have intended to kill the unborn baby because he didn't know Adams was pregnant.
Adams' husband acknowledged he helped her advertise on Craigslist as a prostitute to help pay bills and said she disappeared Dec. 9, 2011, after meeting with Cyr for sex.
Prosecutors used cell phone records to prove Cyr's contact with Adams the night of the murder and showed his phone was in the same area where her van was found.
Her body was found in rural southeast Oklahoma City on January 7, 2012. She had been stabbed more than 25 times.
DNA evidence linked Cyr to her, and he was sentenced to two life sentences without the possibility of parole.