This is an archived article and the information in the article may be outdated. Please look at the time stamp on the story to see when it was last updated.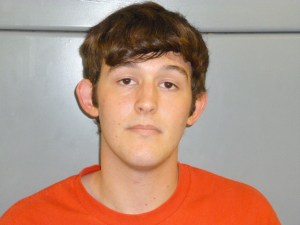 Update: 3:00 p.m. 8/11/2014 – 18-year-old Cody Godfrey was arraigned today in connection to the murder of 16-year-old JaRay Wilson on Monday.
The teen waived his preliminary hearing and was later arraigned where he pleaded not guilty.
Godfrey was charged with accessory after the fact.  His trial is set for January 30, 2015.
WEATHERFORD, Okla. –  A hearing is set for Monday in the case of missing teenager JaRay Wilson.
19-year-old Tucker McGee was arrested for her death and has been charged with first-degree murder.
JaRay Wilson, 16, vanished back in 2012 and investigators thought she had been sold into human trafficking.
Her body was found 14 months later in a wooded area near Weatherford, Okla.
Monday there will be another court hearing.
A source close to the case tells NewsChannel 4 that the hearing is for a juvenile in connection to the murder.
The minor is expected to be certified as an adult and charged in the case.
The identity of that person has not been released.
Caleb McLemore, 19, and another juvenile suspect have both appeared before a judge earlier this year for allegedly knowing of Wilson's murder and aiding or concealing information that would lead officials to McGee.
Court documents say McLemore got a phone call from 19-year-old Tucker McGee the day after JaRay Wilson was killed and agreed to help McGee bury her body.
McLemore also allegedly encouraged McGee to get rid of the pistol used to kill Wilson.
McLemore is facing one count of accessory after the fact.
Click here to read more on the story.