This is an archived article and the information in the article may be outdated. Please look at the time stamp on the story to see when it was last updated.
MUSTANG, Okla. — Police in Mustang are asking for the public's help tracking down a man who they said robbed two local businesses last week.
Authorities said they responded to an armed robbery call at the Gas-N-Go along Highway 152 around 9:30 p.m. Friday evening.
Surveillance footage showed the suspect was wearing a green hoodie with a Zoo York logo, Big Star jeans and tennis shoes.
The suspect was also wearing a blue and white bandanna, sunglasses and gloves.
After getting the money, the thief fled the scene in a silver or white 4-door import.
The next day, officers said the same suspect robbed the Check-N-Go, located along N. Mustang Mall Terr.
The suspect was wearing the same clothing as the one in the Gas-N-Go robbery.
The victims at that store allegedly saw the suspect's hands and identified him as a white male.
After the second robbery, the suspect left the scene in a silver hatchback with a rear spoiler and mirror-tinted windows.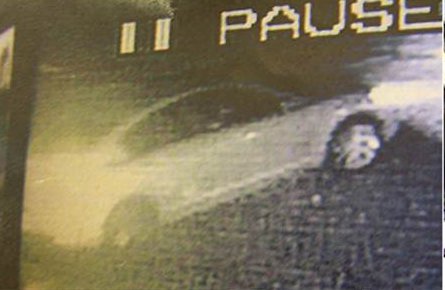 Police say the suspect used a black semi-automatic handgun in both robberies.
Police have these pictures of a man who is considered a person of interest.
If you have any information on the crime, you are asked to call the Mustang Police Department at (405) 376-7733.