This is an archived article and the information in the article may be outdated. Please look at the time stamp on the story to see when it was last updated.
UPDATE: Billy Buckley has been ordered to pay a $650 fine and stay out of trouble until June 2015. If he avoids future run ins with the law, he can get these charges removed from his record. 
CHICKASHA, Okla. - You could see a full moon in the sky and on the ground in Chickasha Sunday.
A naked man was arrested driving a motorcycle wearing only a strategically placed shoe.
Police said Billy Buckley told them his clothes were taken at Lake Chickasha where he admitted part in a $50 bet that involved him riding the motorcycle naked. 
According to Chickasha police, Buckley was openly outraging public decency because residents called to complain.
Buckley was booked into the Grady County jail.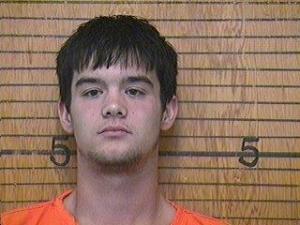 MORE: See more from the Chickasha news