This is an archived article and the information in the article may be outdated. Please look at the time stamp on the story to see when it was last updated.
NBC is adding a second weight loss reality show to its lineup.
Do you and your spouse or significant other each have some weight to lose?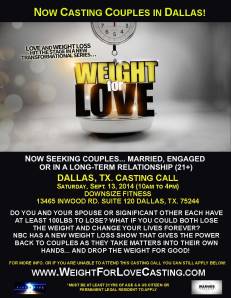 "Weight for Love" targets couples (married, engaged, or in a long-term relationship) who each have at least 100 pounds to lose.
To apply, you can attend a casting call at Downsize Fitness from 10 a.m. to 4 p.m. in Dallas, Texas.