This is an archived article and the information in the article may be outdated. Please look at the time stamp on the story to see when it was last updated.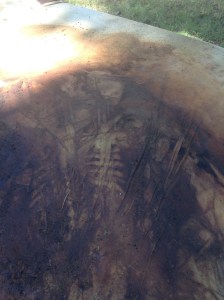 OKLAHOMA CITY, Okla. -An Oklahoma city neighborhood is appalled after a mattress has been discarded on the side of the street for days, with what they say is covered with blood and possible remains.
Casey Friedman said the police told him that his neighbor had passed away in May. "The police told me he died on that mattress," says Friedman.
"This is a nice neighborhood, kids walk up and down the street."
"His family came to clean up his house and left the mattress on the side of the street Tuesday, for trash crews to pick it up."
Friedman hopes that his calls for help will yield results and the mattress be taken away and be well disposed of.