This is an archived article and the information in the article may be outdated. Please look at the time stamp on the story to see when it was last updated.
OKLAHOMA CITY – Developers say they have created a new device that gives parents peace of mind and makes it easy to locate a missing child.
AT&T announced that it will begin offering the "Amber Alert GPS," which is a device that communicates with parents about their child's safety and location.
Officials say the GPS weighs just 1.5 oz. and can easily fit in a pocket or backpack.
The device has two-way calling and several features that give parents and caregivers peace of mind.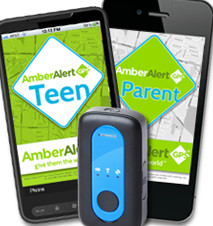 Other features include:
Speed Alerts, which notify users when their child is in a vehicle that is exceeding a predetermined speed threshold.
Breadcrumbing, which automatically sends alerts of a child's location based on a preset schedule.
Organizers say parents can also create zones around their home, school and neighborhood. When their child enters or exits a zone, they will receive an email alert.
The device also features an SOS Button, which allows children to immediately alert their parents if they need help.
The button also sends the child's location to the parents' phone.
Parents can also control the device through a mobile app or computer.