This is an archived article and the information in the article may be outdated. Please look at the time stamp on the story to see when it was last updated.
OKLAHOMA CITY – Authorities in Oklahoma County have filed murder charges against a man who drove the wrong way down an Oklahoma roadway.
Saxton Wadley, his 9-year-old brother Stephen and their mother Shavon McNack were traveling on the Kilpatrick Turnpike near the Western exit when they were hit head-on by Kelly Corn.
"The individual, for whatever reason, was going the wrong way on the Kilpatrick Turnpike," Lt. John Vincent, with the Oklahoma Highway Patrol, said.
Corn was driving the wrong direction on the Kilpatrick Turnpike when he hit the family.
On Friday, the district attorney charged Corn with second-degree murder in the death of 6-year-old Saxton Wadley.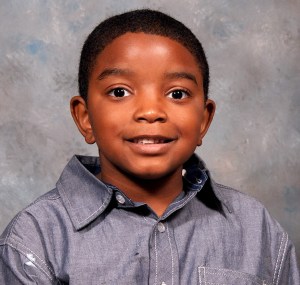 He was also charged with two counts of causing an accident resulting in great bodily injury while driving under the influence, possession of a controlled dangerous substance and leaving the scene of an accident involving an unattended vehicle.
Authorities say Corn was driving "while under the influence of intoxicating substances."
The affidavit states that officers found a pill bottle that contained a clear substance, a red-stained napkin and straws inside Corn's vehicle.
Officials say a test of Corn's blood determined that he had methamphetamine, tramadol and hydrocodone in his system at the time of the accident.