This is an archived article and the information in the article may be outdated. Please look at the time stamp on the story to see when it was last updated.
YUKON, Okla.- You have more options for specialty license plates in Oklahoma under a new law.
The law creates several tags honoring the Special Forces, Sons of the American Revolution, the Daughters of the American Revolution, and Folds of Honor to list a few.
In particular, the Folds of Honor plate was unveiled Thursday at the Yukon Veteran's Museum.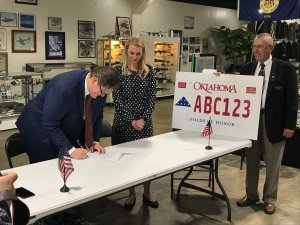 The local chapter of Folds of Honor honors the sacrifice of America's fallen and disabled service members by providing educational scholarships to their spouses and children.
"This is a bill, a license plate, that helps Folds of Honor, which turns around and helps our veterans. It helps their spouses and their children, basically, their legacy to make sure they can get a, get [an] education and basically that's what this bill does. It's a way for us to do something small that helps those who give, who sacrifice so much," said State Rep. John Paul Jordan.
The new tags will be available for purchase on Nov. 1, 2018.
It will be a supplemental plate, like a vanity tag, and the cost is $35.00 with $25.00 going to the local chapter of Folds of Honor.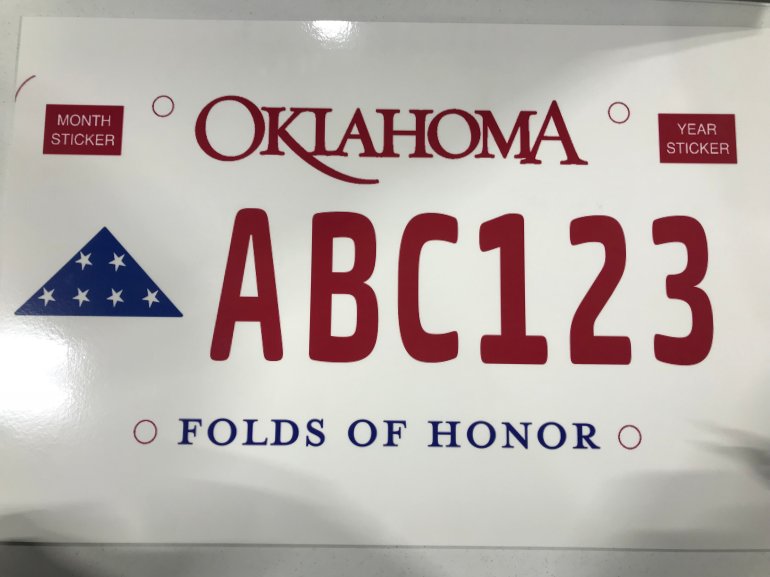 You can see the entire list of new tags here.