This is an archived article and the information in the article may be outdated. Please look at the time stamp on the story to see when it was last updated.
OKLAHOMA CITY – Damage is being assessed at the State Fairgrounds Saturday morning.
Scott Munz, a spokesperson for the fairgrounds, says the arch has been knocked over.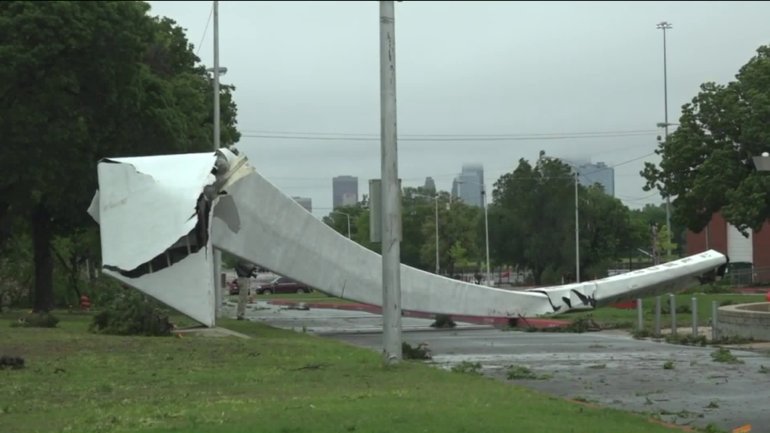 Trees are also down, along with a cell tower, and a trailer had been blown over.
Barrel racing is happening this weekend at the fairgrounds.
Thankfully, no injuries to people or animals have been reported.
There is currently no power in that area.
There is also a hole in the roadway inside the fairgrounds.
A bridge collapsed near one of the fairground entrances. It is located at 3097 Black Mesa Dr. on the west side of the fairgrounds.
[protected-iframe id="d339402dbd95446c716d17ca1076c402-29519643-98557584″ info="https://www.facebook.com/plugins/post.php?href=https%3A%2F%2Fwww.facebook.com%2Fokstatefair%2Fposts%2F10155232427286797&width=500″ width="500″ height="240″ frameborder="0″ style="border: none; overflow: hidden;" scrolling="no"]