This is an archived article and the information in the article may be outdated. Please look at the time stamp on the story to see when it was last updated.
NORMAN, Okla. - Norman Police and apartment managers are teaming up to crackdown on crime.
It's a three-phase program called "Crime Free Norman."
Apartment complexes go through training and inspections and get certified when completed.
Managers also have tenants sign a lease addendum that allows them to evict renters with 24 hour notice if there are signs of drugs, prostitution, assault or other criminal behavior.

Norman Police Captain Tom Easley said it's a strong program.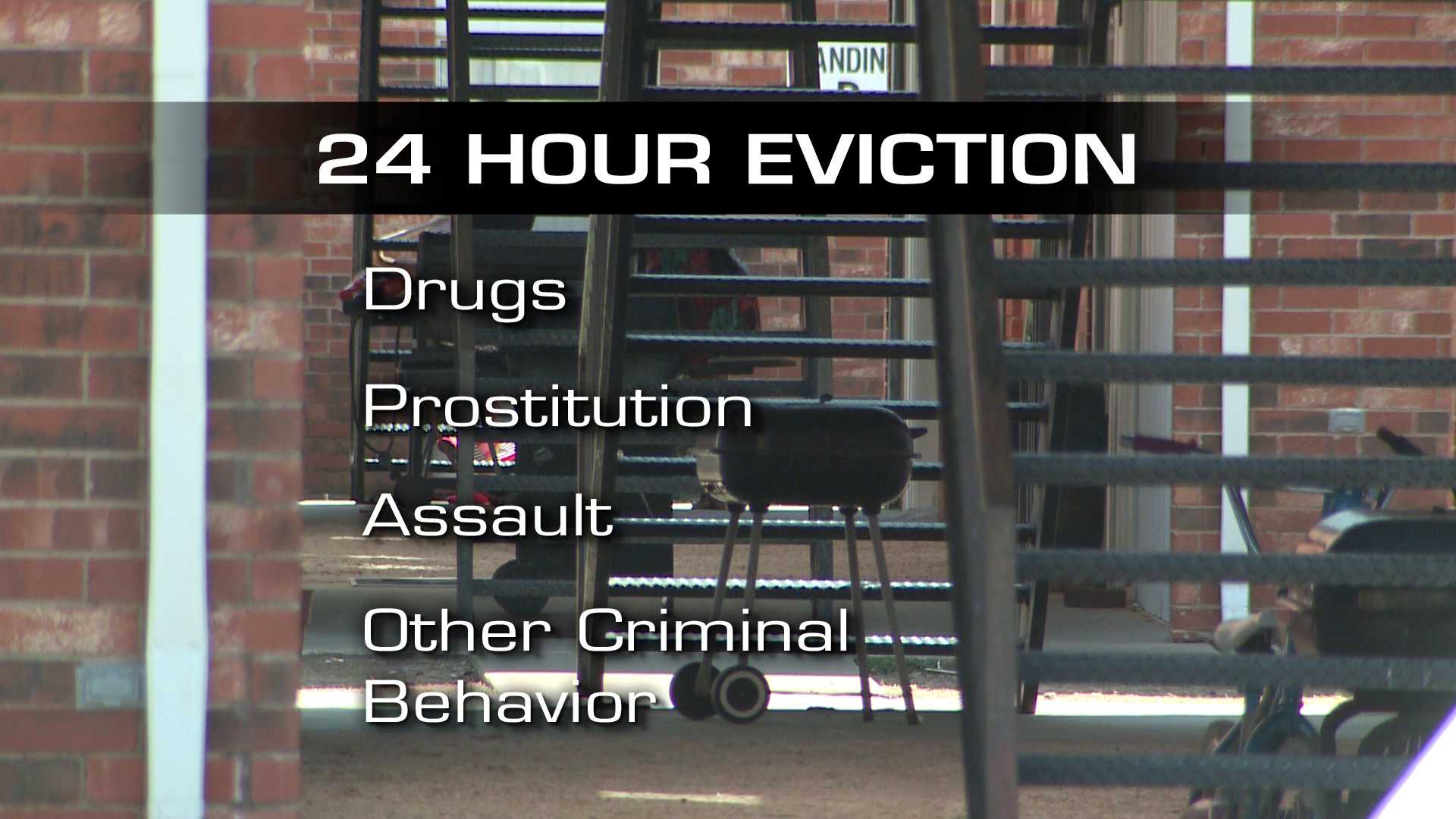 "It's not only a program here in the city, it's nationwide and it's international with a lot of credibility associated with it," he said.
In the past, the eviction process was lengthy. 
This puts the managers in the driver's seat legally. 
Cynthia Richmond, manager of the Vicksburg Village apartments in Norman, said she now has all her tenants on this lease.
"I think they had mixed feelings," she said. "They didn't really understand what the program was. They weren't for sure about it. They are going to drive-throughs and walk-throughs but they're not going to just stake out the property."
Easley said right now the program is voluntary.
"We are on a one year trial, so once we evaluate it, the city council and the political powers have to make some decisions."