This is an archived article and the information in the article may be outdated. Please look at the time stamp on the story to see when it was last updated.
OKLAHOMA CITY – You may have had a long journey home but it's nothing compared to what one item went through to finally make its way back to where it belongs.
A historic lamp that once sat at the Oklahoma Capitol was finally returned to the Senate chamber.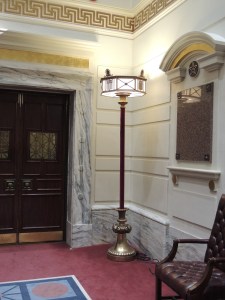 Almost 100 years ago, it helped light the capitol.
At some point, the 12 lamps were removed.
Last summer, Coy Green saw a picture that had been taken back in 1918.
It showed the lamps in the capitol and he immediately realized that he had one sitting in his barn.
He had bought it at a swap meet 40 years ago.
Last July, he and his wife returned it to the Oklahoma Senate.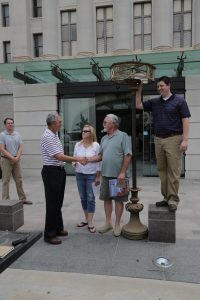 Now, it has been polished and completely restored.
We're told it's in unbelievable condition considering it spent the past four decades in a barn.