This is an archived article and the information in the article may be outdated. Please look at the time stamp on the story to see when it was last updated.
UPDATE: Norman police gave the "all-clear" Wednesday evening.
NORMAN, Okla. – Authorities in Norman continue to investigate following an 'active shooter' situation on Wednesday afternoon.
On Wednesday around 2:40 p.m., officials with the Norman Police Department announced that they were working an 'active shooter situation' in the 2200 block of Industrial Blvd.
Authorities say a domestic situation between a wife and a husband was occurring inside a business. When the woman's coworker attempted to intervene, he was shot by the alleged suspect.
At that point, investigators say another coworker stepped in and shot the alleged suspect with his own gun.
The shooter and the victim were taken to nearby hospital, but their conditions are not known at this point.
District officials say Norman North High School was under a soft lock down at the time, but that lockdown has since been lifted.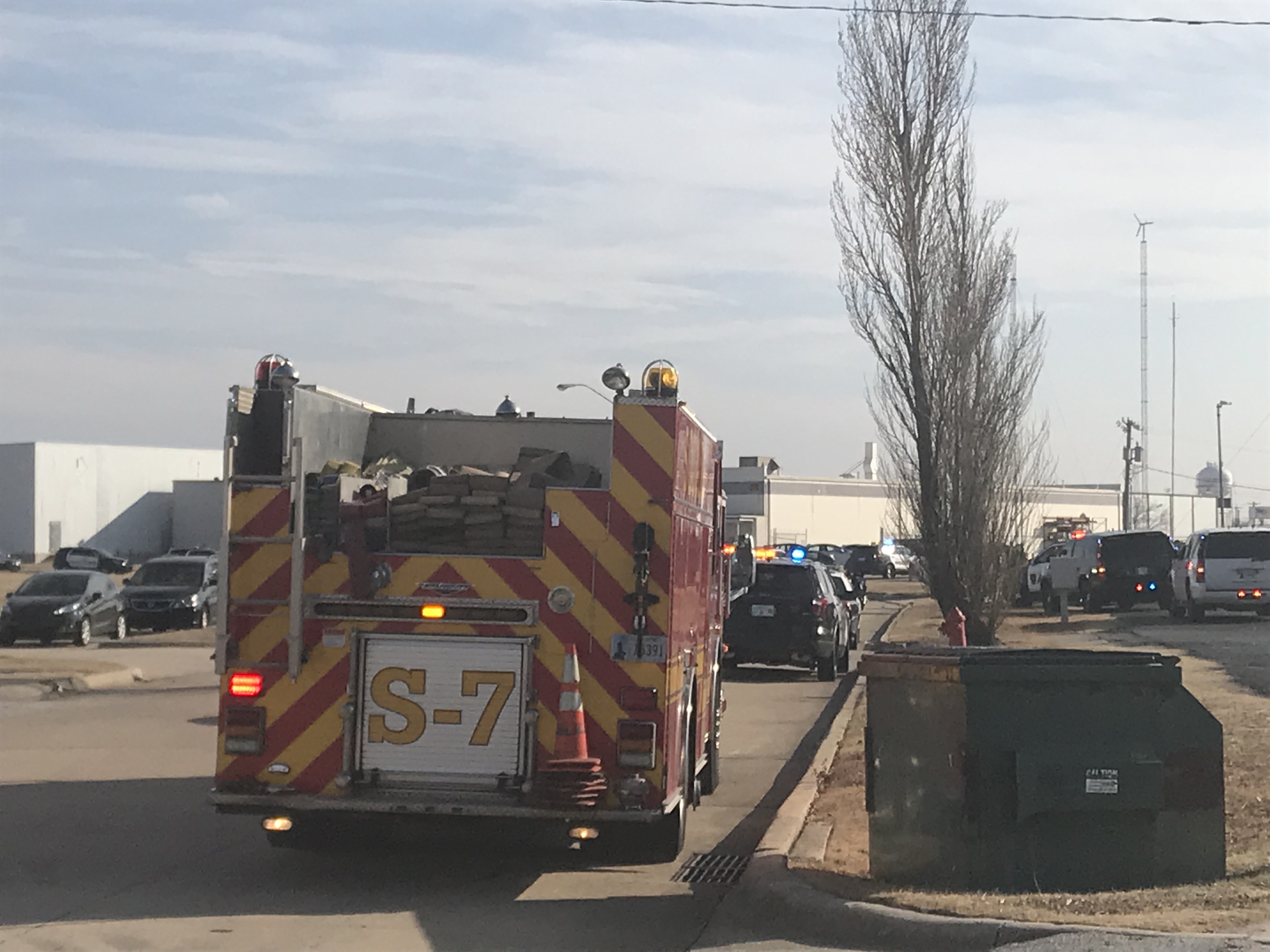 Hours after the situation was contained, employees were asked to leave nearby buildings as officers investigated a possible explosive device.
At this point, investigators do not know if there is an explosive device, but the Hazardous Devices Unit has been called to the scene.
UPDATE: As part of the ongoing investigation, NPD has activated their Hazardous Devices Unit to ensure the safety of the scene

— Norman Police (@normanokpd) January 10, 2018