This is an archived article and the information in the article may be outdated. Please look at the time stamp on the story to see when it was last updated.
On Thursday, officials with the Norman Police Department canceled the silver alert for Robert Summers.
Officials said that he had been found, but did not provide any other details about his condition.
NORMAN, Okla. – The Norman Police Department has issued a Silver Alert for a missing 92-year-old man.
Officials are looking for Robert Summers, who is described as a white male possibly wearing a collared button shirt and blue jeans.
Norman police say Summers was last heard from on September 14 when contacted by family.
A missing person's report was filed just after 8 p.m. on September 16. A Silver Alert was then issued shortly after.
Officials say he was last seen in Norman on Monday at around 3 p.m.
Police say he may be driving a white, four-door, 2019 Honda Civic with the Oklahoma tag JBK582.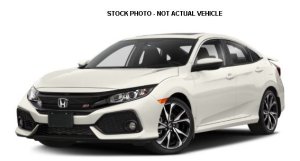 Summers is believed to be in imminent danger and has a medical condition.
Norman police say he is possibly suicidal and may have access to firearms.
If you have any information, call the Norman Police Department at (405) 321-1444 or Detective Heath at (405) 217-7757.