This is an archived article and the information in the article may be outdated. Please look at the time stamp on the story to see when it was last updated.
NORMAN, Okla. – Authorities say two missing teenagers have been found thanks to the public's help
On June 27, officers with the Norman Police Department received a report of two possibly endangered juveniles.
Family members told dispatchers that 16-year-old Jordan Ray Dean and 15-year-old Alexus Lori Smith were missing, adding that they couldn't reach either of them since they left their cell phones behind.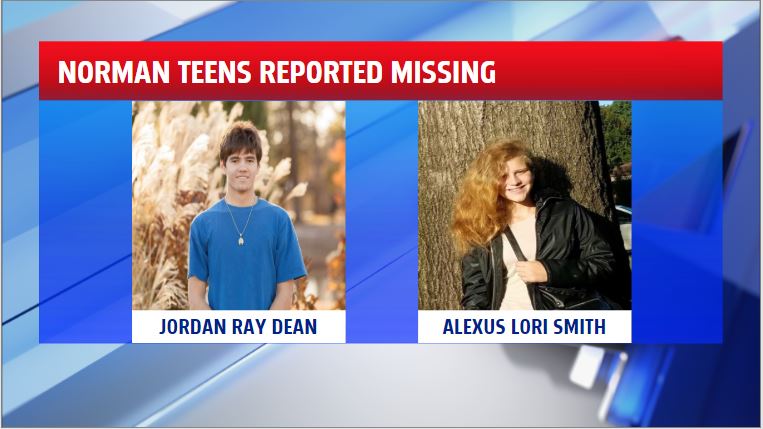 Officials say the families were concerned for their safety due to their ages and medical conditions.
Authorities with the Norman Police Department say both of the teens have been found just before 2 p.m. in Oklahoma City and are now safe.