This is an archived article and the information in the article may be outdated. Please look at the time stamp on the story to see when it was last updated.
OKLAHOMA CITY – Oklahoma Labor Commissioner Mark Costello was stabbed to death by his son, Christian Costello, at a metro Braum's, police say.
It happened around 6:30 Sunday night at the Braum's at 11224 North May.
Pam Pollard with the Oklahoma Federation of Republican Women said she spoke to Costello's family and his chief of staff and confirmed the news Sunday night.
Sources say Costello's son had reached out to his parents and asked them to meet him at the restaurant.
Police say it started inside the Braum's with the suspect stabbing the victim and then proceeded outside.
Patrick Spencer was driving on May when he saw someone he thought had been shot.
"We got a closer look and there was a guy chasing him with a knife," said Spencer. "It was shocking and dramatic."
Spencer says the men circled the building a couple of times.
He watched while he called 9-1-1.
"It was very cold you know the way he was walking after the victim. There was never any rush to the entire thing. There was another woman involved. We assume that's his wife of the victim. She was running after them. But it was a very brisk walk type run," said Spencer. "At one point, the suspect stabbed the victim in the head. We saw that in front of us."
Police say Christian Costello stabbed his father multiple times, causing his death.
"He was pretty bloody and the wife was trying to get him in their vehicle to get him away from the suspect," Spencer said.
Spencer says it ended when a witness in the parking lot rammed the suspect with his vehicle, knocking him to the ground.
Several people then tackled him and kicked the knife away.
"They tied him up with belts and they were able to keep him under wraps until police got there." said Spencer.
Oklahoma City Police Captain Paco Balderrama called the attack "gruesome" and "tragic."
Dozen of witnesses were interviewed by police Sunday night, both Braum's employees and customers.
Costello's son, Christian Costello, 26, was arrested for first-degree murder.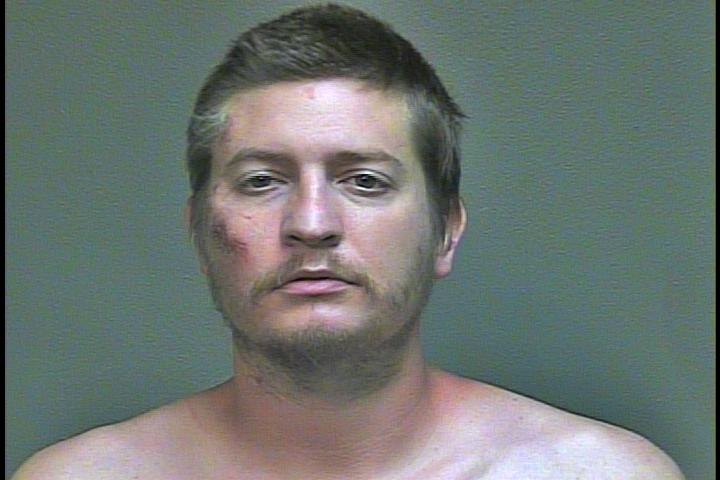 Governor Mary Fallin has announced that flags on state property will be lowered to half-staff through Friday to honor Mark Costello's life.
Flags on state property will be lowered to half-staff through Friday in honor of Mark Costello's life and service to the people of Oklahoma

— Governor Mary Fallin (@GovMaryFallin) August 24, 2015
The Costello family released the following statement:
There are no words to express the shock and sadness that our family has experienced the last number of hours. The outpouring of emotion and support our family feels is tremendous.

Our son, Christian Costello, has experienced many difficulties over the past several years. Christian, like thousands of Oklahomans, struggles with a mental health disease and like many families we did our best to support him. Mark was committed to being there for his son and provided whatever help he could as a father. 

We ask for your prayers and support as our family tries to cope with and understand this life-changing tragedy.

Mark loved to brag about his kids and their successes, but like many in the public eye, he also viewed his family life as personal. We ask that you respect our family's privacy as we work through this very difficult time and please understand that our family will struggle with this for years to come as we try and find answers.