This is an archived article and the information in the article may be outdated. Please look at the time stamp on the story to see when it was last updated.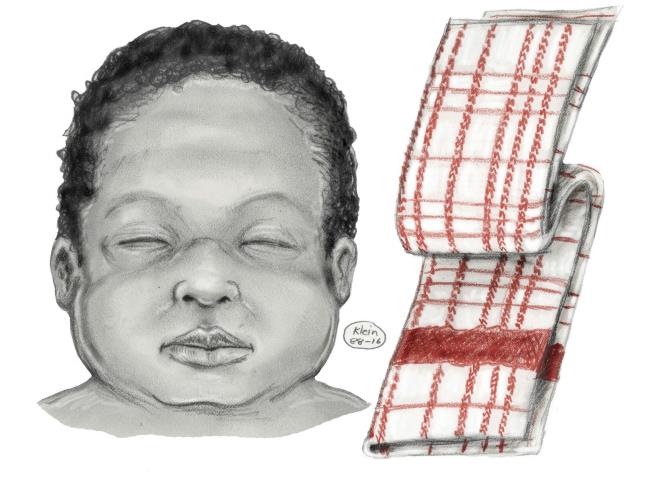 She was less than 24-hours-old when police said she was thrown from the second floor of an apartment building, a red and white dish towel tied around her neck and her umbilical cord and placenta still attached.
She died from strangulation and a superintendent found her body in a trash bag in a courtyard between two apartment buildings in Brooklyn, reports the New York Times.
But, that was Nov. 8, 1993.
Almost 23 years later, police said they have no leads on who killed the child and "zero idea" about the identity of Baby Jane Doe's mother.
They believe she was young but not necessarily living in one of the two buildings.
Officers logged hundreds of interviews and numerous DNA tests, but none came back with a match to the infant.
"We broke down records of who was there then, who is there now, who lived on different floors, who's been arrested in those buildings," NYPD Lt. David Nilsen tells the New York Daily News. "No solid tips."
In releasing a sketch of the infant and the admittedly generic dish towel, "we hope to pull at some heartstrings" and encourage people with knowledge of the crime, who were perhaps too scared at the time, to come forward, a rep said.
"Right now, we're drawing at straws," adds Nilsen.
CBS New York reports a $2,500 reward is attached to the case.
(The Times notes a similar appeal by police led to an arrest in the 1991 murder of Baby Hope.)
This article originally appeared on Newser: NYPD Baffled by Case of Baby Thrown From Building in 1993.
More From Newser: